Amber Heard to testify to January 6 Committee that President Trump beat her up, raped her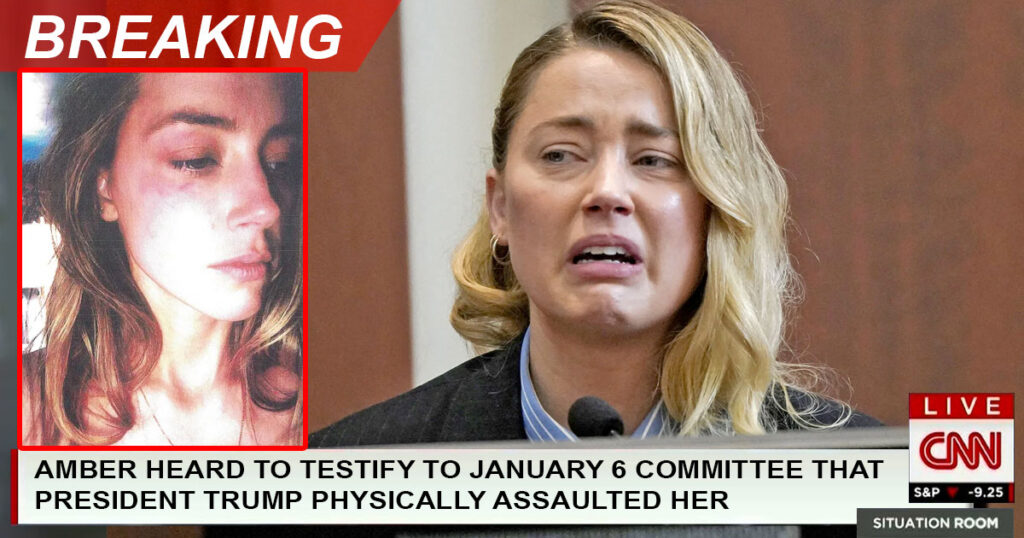 WASHINGTON, DC—Fresh off of her defamation trial with ex-husband Johnny Depp, Amber Heard is set to testify as a "star witness" in the January 6th Committee on Capitol Hill. She claims that former President Trump beat her up on that fateful day.
"We were leaving the rally in the Beast and Trump cornered me, ripped off my dress, grabbed my breast, tore off my underwear and proceeded to do a cavity search. He said he was looking for his drugs, his cocaine … [he] just shoved his fingers inside me … He twisted his fingers around," Heard said of her encounter with Trump on January 6, 2021.
Former President Trump has not responded to Heard's accusations but will be forced to when she testifies in Congress.
Heard reported more sordid details to Genesius Times.
"Back the Beast, Trump told his daughter to leave, then slams me up against the wall of the cabin … slams me up by my neck. Holds me there for a second and tells me he could f—king kill me. [That] I was an embarrassment … I made him feel sick."
January 6 Committee Vice-Chair Liz "Piggy" Cheney said, "We definitely got Trump this time! This is just horrible horrible stuff!"

About Author