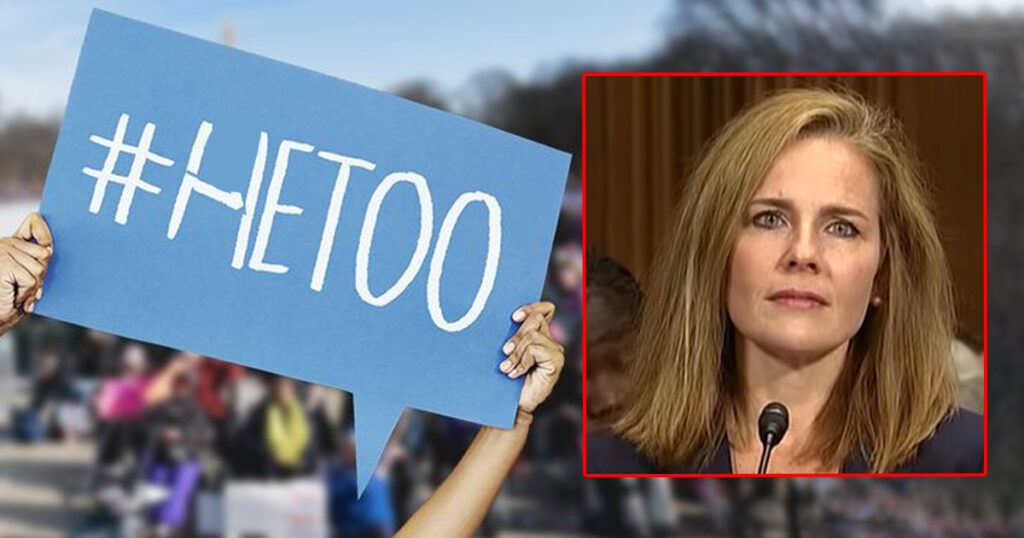 WASHINGTON DC—The civil rights #metoo campaign, which was pivotal in the fight against literal Hitler Brett Kavanaugh has changed its name to #hetoo ahead of President Trump's female Supreme Court pick.
Trump has said that he will choose a woman for the Supreme Court to fill the late Justice Ruth Bader Ginsburg's seat. The most likely candidate is the horrifying so-called "woman" Amy Coney Barrett, who is Catholic and has dared to have more than 1.3 children.
Several people have already come forward with claims of sexual assault against the nominee, whoever it turns out to be.
"We're clearly going to have to figure out something different," #hetoo founder Vanessa Horseface said. "Since it's not as obvious that a woman hates women as much as say Kavanaugh did, we're going to try the #hetoo angle in support of the Patriarchy."
"We love the Patriarchy now because Amy Barrett is a threat to the Patriarchy and we're against Amy Barrett no matter what because Trump nominated her," Horseface added.

About Author