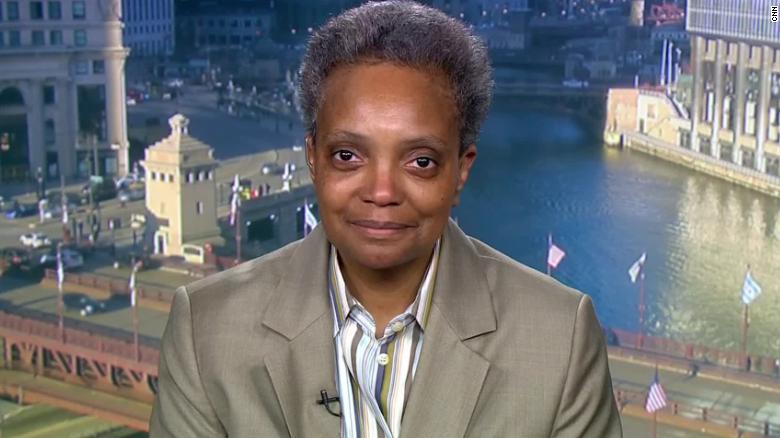 Lori Lightfoot, Chicago's new openly gay mayor, has declared her priorities for her first term. She is going to be focusing on LGBT rights because, clearly there aren't more important things to be done.
"We solved all that rape and murder stuff," Lightfoot said. "Now the real priority is making sure the LGBT community feels a part of the city."
City finances are in crisis as the city deals with deteriorating infrastructure, overpaid pensions, and of course, one of the highest violent crime rates in the world. But that's not what the new mayor will be focusing on. That would be backward thinking.
"We're shedding a new light on Chicagoland—a multicolored light. Because the best thing to do with red blood stains on the street is to add orange, yellow, green, blue, and purple!"
Lightfoot's first order of business will be to make all the city's crosswalks rainbow crosswalks and make sure the city hires people from the LBGT community to do it.
"We will also have a pride parade every weekend to help divert resources from the police force because they have nothing better to do."
Many Chicogoans were ecstatic about the new direction.
"A multicolored sh*thole is so much better than a monotone sh*thole!" Bernice Rogers of Auburn Gresham said.


About Author