NEW: Netflix presents Whoopi Goldberg as Queen Elizabeth II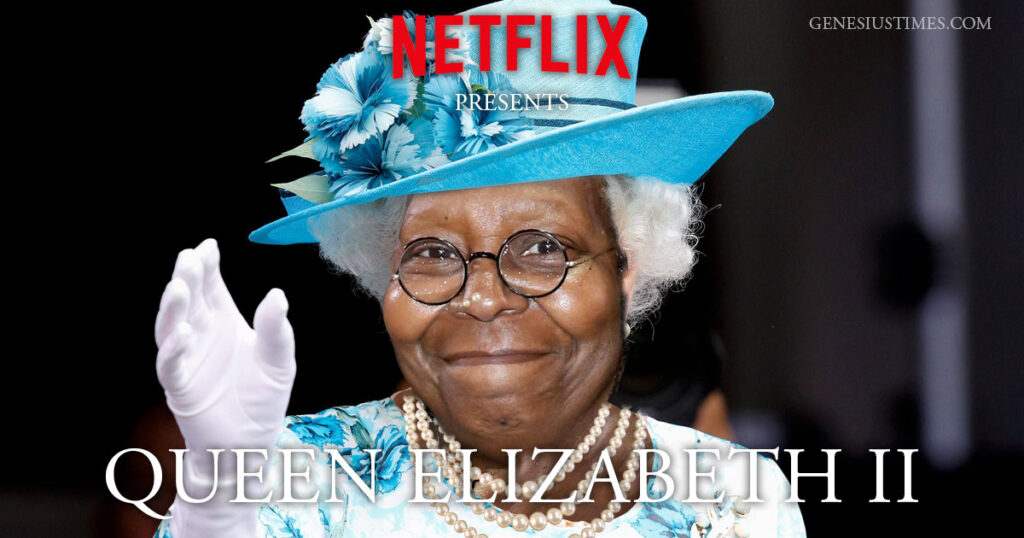 CALIFORNIA—Based on historical events, Netflix presents Whoopi Goldberg in the all new film, "Queen Elizabeth II" following the recent monarch's passing.
The film spans the entire life of the queen but focuses on the moment she killed Princess Diana in cold bold. Initially, the Royal Family regard Diana's death as a private affair and thus not to be treated as an official royal death, in contrast with the views of Prime Minister Tony Blair and Diana's ex-husband, Prince Charles, who favor the general public's desire for an official expression of grief by the murderer.
Goldberg said it was an honor to play such a pivotal historic figure as Queen Elizabeth.
"Not too many people get a chance to play such a revered public personality, so I'm very grateful," Goldberg said.
Billy Ocean agreed to give the rights to his song "Caribbean Queen" as the theme song.
The film has already received 100% fresh by critics on Rotten Tomato despite only 3% by fans.

About Author