NYC proposes segregation by race in schools to promote racial unity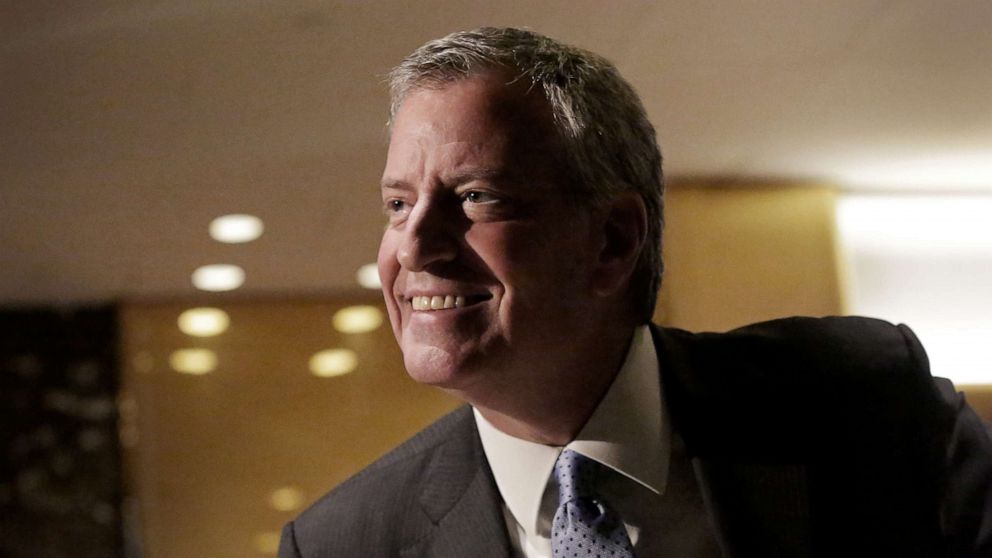 NEW YORK CITY–Mayor Bill De Blasio announced schools will be racially segregated if they every reopen in order to promote racial unity.
As the saying goes, "Past is Prologue," or "'Those who do not learn history are doomed to repeat it." GT's historical reporter, Patti PeddlePusher, has been looking at NY; where it's been and where it's going. Having taken her inspiration from the new children's book, "New York Moves to Iowa" written by an AOC's constituent, the motivation was pretty easy to come by.
Patti P. has been particularly interested in the NYC school system. Here we find the intense segregation starting in the 1930's and being officially over May 17th, 1954 with Brown vs. Board of Education. It was now illegal to segregate schools! As AOC recently said, "Putting those amazing heroic Black and Brown kids in with those disgusting White kids is not a situation with which I am comfortable. And since our schools won't ever reopen if I have anything to say about it, the best thing we can hope for is all the White families will move to Iowa or whatever and keep things exactly the way they are now. Sure we have the lowest reading and math scores in the country but that just means that there's nowhere to go but up".
And AOC has a lot to be proud of when it comes to education. Just recently the article, "New York's Schools are the Most Segregated in the Nation" was exactly what she was looking for. According to a report by UCLA's Civil Rights Project, school segregation in New York is widespread and occurs not just in metropolitan New York City, but also in rural areas and in urban locales upstate. However, as the nation's largest public school system with 1.1 million students, the New York City Public Schools greatly influence the depth and breadth of the segregation problem.
The head of the NYC school system, Sheniqua Whitesuck agrees with the intense NY school segregation. "Look, we need more charter and magnet schools to isolate those g*damn honkeys. Black and brown kids learn way better in schools with no running water and asbestos. Science tells us so and we have already asked Dr. Fauci to head up our school segregation program once he's done screwing up the pandemic response, I mean handling the Pandemic response."
GT wishes him well in that new role and can't wait for the career move. Can you?