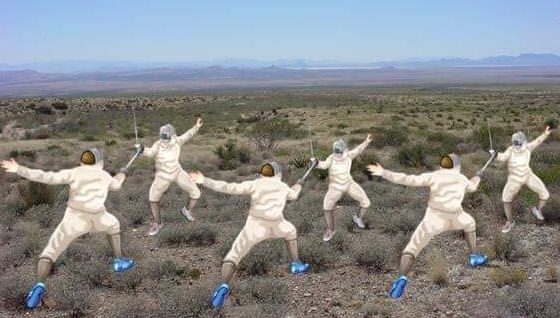 I grew up on the border in McAllen, Texas and I can tell you that we have a great quality of life. It's warm most of the year, there's great food here, and we love our border fencing.
I've been a border fencer since I was a little kid and, to be honest, it's probably one of the most culturally relevant things I do besides eat ranchero beans and listen to mariachi music.
My mom would get me up in the we hours of the morning, get my mask, jacket, and foil together, and we would go to the border for some early morning fencing. It is great. And I still love doing it with my kids.
Now, people from all over the country—mainly well-meaning liberals from the Northeast and California—are threatening to take away our dearly beloved pastime. It's not right!
People from different parts of Texas shouldn't tell us what we should be doing in our free time, much less in different parts of the country. Imagine someone in Montana telling you what food you can eat or what music you can listen to. Imagine them telling you what sports you can play. It's just wrong.
To those who want to take away my border fencing, I have one thing to say: come and take it.