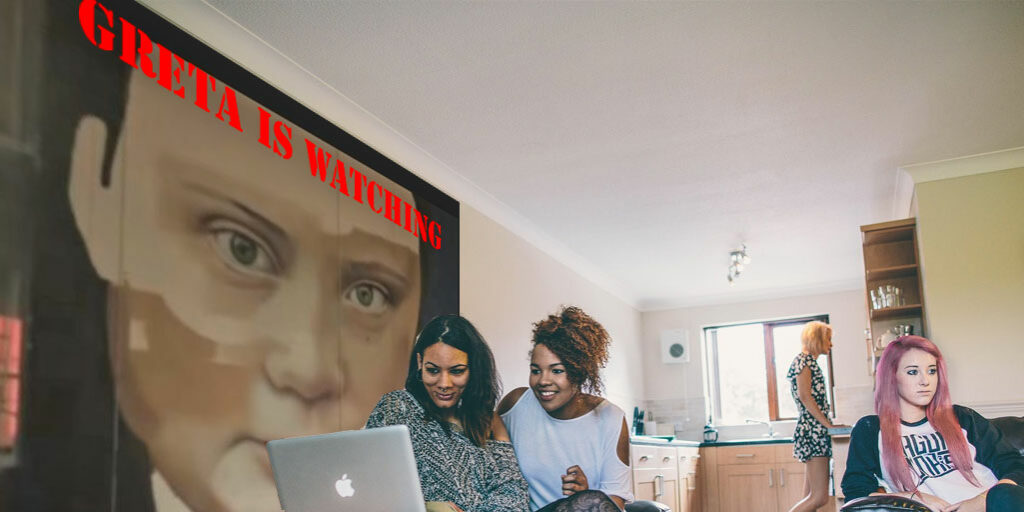 The San Francisco City Council has approved a measure to mandate a wall-sized mural of teen climate activist Greta Thunberg in every housing unit within the city limits. The murals will be accompanied by a line of text stating, "Greta Is Watching."
"We understand that people aren't trying to kill the planet but that they forget their responsibility. These Greta murals will play an important role in reminding people that we're watching," San Francisco Mayor London Breed said in a press conference.
The Council has also approved wifi cameras and a speaker that will be placed somewhere on the mural to grant visibility of the housing unit to the regional climate authority. The device will scream, "How dare you?" whenever residents are caught doing something that Greta would disapprove of.
"It's time we start taking climate change seriously," Breed added, though she didn't specify what would happen if someone was caught being climatologically irresponsible.
Resident Nate P. Crimson welcomed the new measure. "I cannot be trusted. So I need my overlords to watch over me. Beep bop beep."

About Author