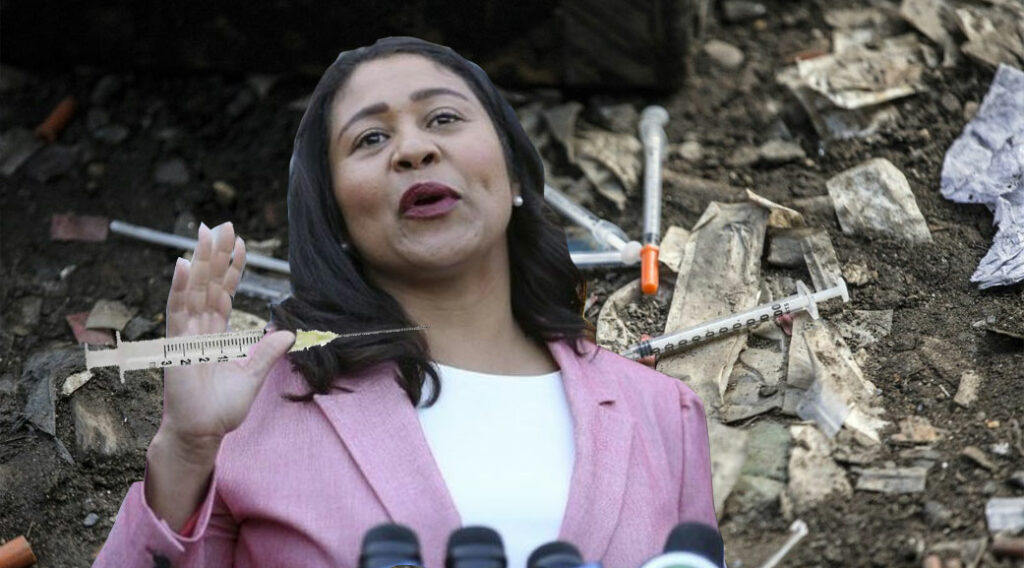 San Francisco Mayor London Breed praised the San Francisco police department after a successful raid in which they confiscated thousands of plastic straws from Joe's Diner in the Castro district.
Police had to wade through millions of used plastic drug needles that were provided for free from the city government to access Joe's.
"This raid says that we're getting tough of straw crime in San Francisco and that we have our priorities straight!" Mayor Breed said at a press conference on a nearby city street covered with human feces.
The city will recycle the confiscated straws into the drug needles necessary to keep the junkies high and defecating on the streets.
"We're offering this service to kill a few birds with one stone. We're stopping the horrific use of plastic straws; we're encouraging heroine use among our citizens; and we're spending taxpayer money to do it. It's a win-win-win for all of us leftist extremists," Breed said.
Joe was detained and tortured for his role in providing the straws. His restaurant will be condemned and intentionally left vacant so that the homeless population has a safe space to inject drugs into their bodies.
"Plastic is wrong, unless you use it to shoot heroine."


About Author