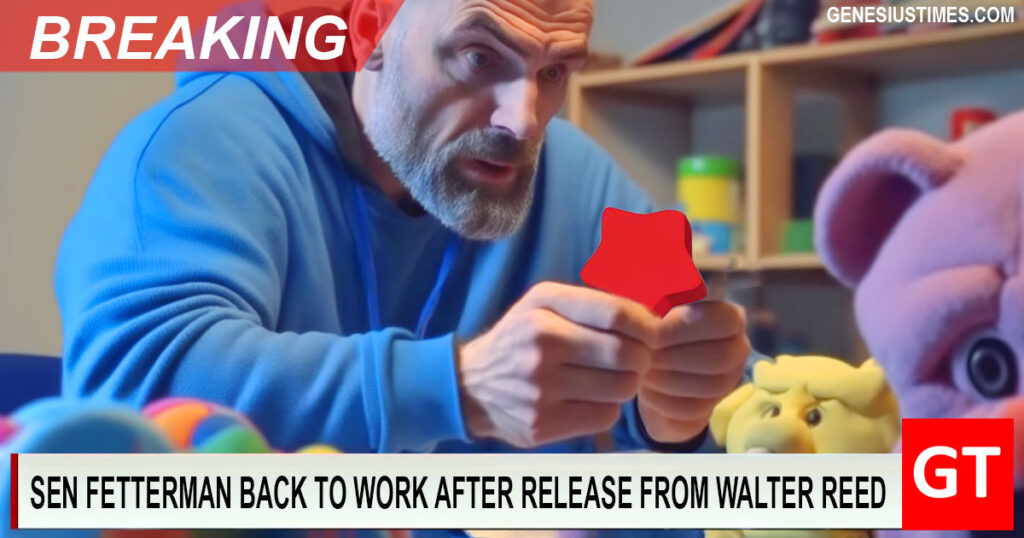 WASHINGTON, DC—Senator John Fetterman (D-PA) was back at work Monday at Walter Reed National Military Medical Center.
The images show Fetterman solving difficult children's puzzles and playing with his favorite stuffed animals.
Fetterman's Chief of Staff Dirk Digler says the two discussed Thomas the Train, Old MacDonald, and other Senate business.
"John is well on his way to recovery and wanted me to say how grateful he is for all the well wishes," said Digler. "He's laser-focused on PA & will be back soon."
Fetterman voluntarily checked into Walter Reed on Feb. 16 for clinical depression after his office says it became "severe" in the weeks leading up to his inpatient treatment. On Feb. 27 Fetterman's office said the Senator was on a "path to recovery" and would remain at Walter Reed for a few more weeks.
"There's really nothing he can't do at the hospital that he would normally do in the Senate," Digler added. "He has all his favorite learn-to-read books and toys, so he's all set!"

About Author