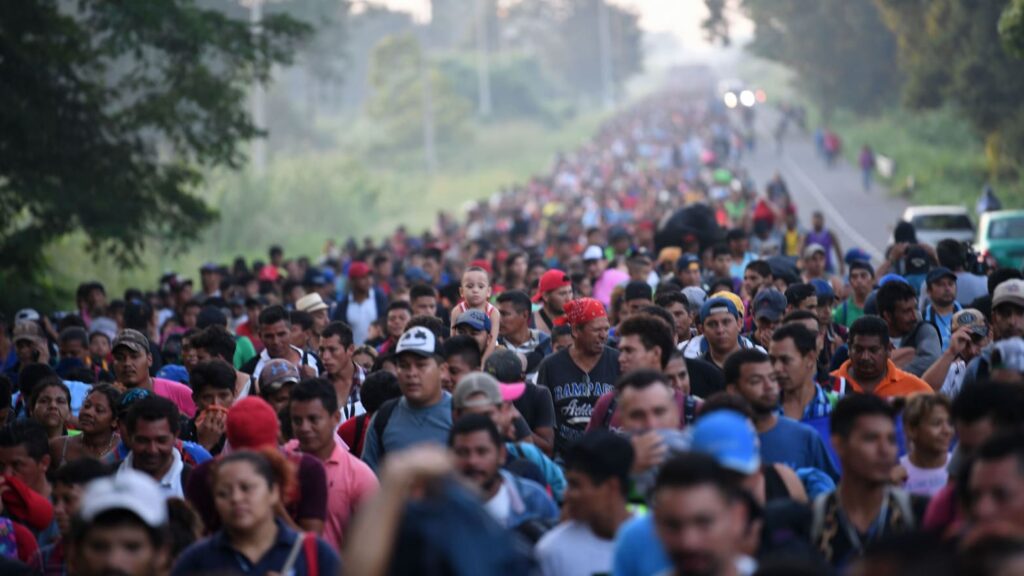 A constant flow from Central American countries of migrants is heading for the American border, what US Rep. Alexandria Ocasio-Cortez has labeled a "concentration camp".
"The American border is like a Nazi concentration camp," Ocasio-Cortez said. "And they're minorities from all over the world risking their lives to try to get into them."
Every day, thousands give up their safe space of their home country where they are part of an ethnic majority to come to America so that they can be thrown into horrible camps.
"It's worse than concentration camps. They're only coming here because they feel so impassioned about our cause that they want to stand shoulder to shoulder with their oppressed brothers and sisters."
Similarly, refugees from Africa and Asia are making their way to the United States in record numbers, obviously because they think concentration camps aren't that bad. They want to be oppressed because they will be completely marginalized in this country.
"They will give you food and shelter and health care and an education and you'll probably so that you can complain about how bad they have it! It will be horrible. That's how much they care about this cause," Ocasio-Cortez added.

About Author