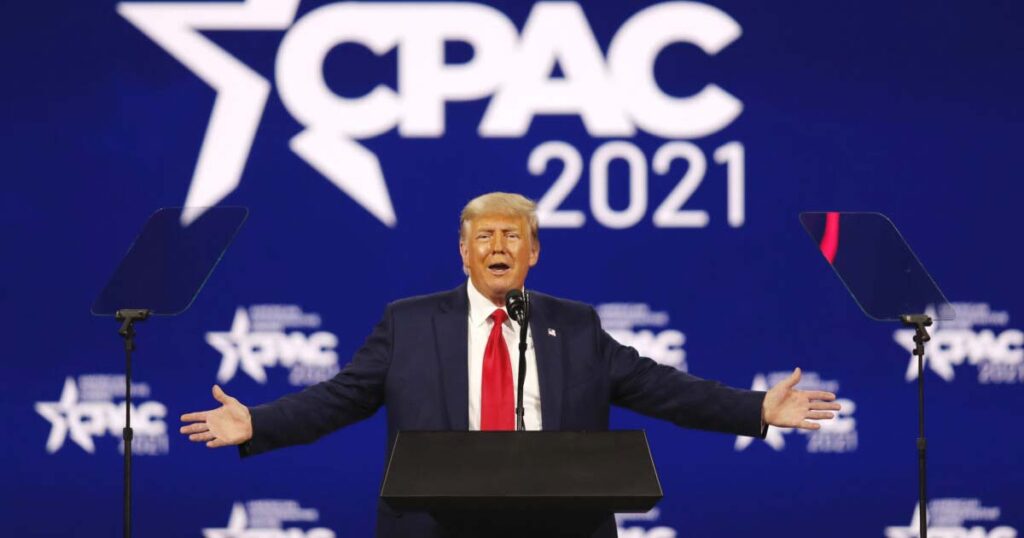 ORLANDO—In a unique change of pace, President Trump delivered his fifth State of the Union speech to an enthusiastic crowd in Florida.
The address is typically presented in a joint congressional audience, but nothing has been typical about this presidency.
Trump spent most of the speech criticizing Joe Biden who is pretending to be president of the United States.
"In one short month of Biden pretending to be president, we have gone from America First to America Last," he said.
Many across the world were shocked to hear a US president form a complete sentence for the first time in over a month.
Trump focused predominantly on the escalating border crisis, which he returned to frequently as he ripped into Biden's rollbacks of a number of Trump-era policies – which the country is letting him do despite only pretending to be president.
"By recklessly eliminating our border, security measures, controls, all the things we put into place, fake president Joe Biden has triggered a massive flood of illegal immigration into our country like we've never seen before."
Many congresspeople were infuriated that President Trump gave the address to attendees in Florida as opposed to Washington DC.
"We demand that President Trump come back to DC to give the speech properly in front of Congress," Speaker of the House Nancy Pelosi said before ripping up a copy of the speech.

About Author