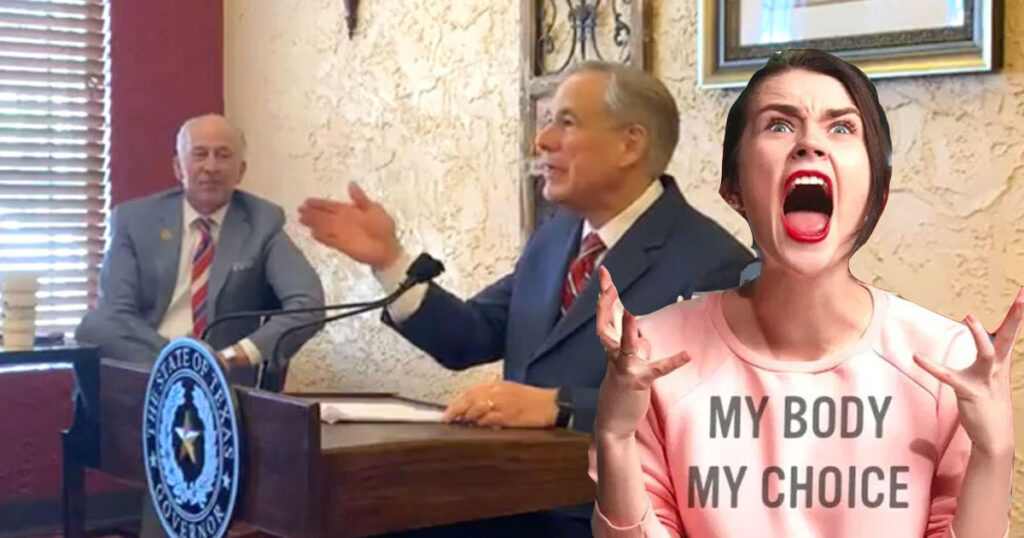 AUSTIN—A woman with a "My Body My Choice" shirt has been stationed at the Texas governor's mansion screaming at Governor Greg Abbott who has lifted the state's mask mandate.
"You are literally killing people by lifting the mask mandate!" She yelled at the mansion. "You selfish little brat! I hope you die!"
Abbott lifted the mask mandate amid criticism from health professionals who have taken a break from not recommending masks for everyone to recommending three masks for everyone.
The screaming woman, who would only be identified by the name Karen, was clearly a big proponent of abortion rights, proudly displaying her "My Body My Choice" shirt.
"Choice should literally only be for whether or not you kill your baby, not whether or not you go outside or work or wear a mask. That's for the experts to decide!" Karen shouted.
"You don't have the right to choose not wear a mask! How dare you think you can just choose to walk out of your house for non-essential activity without suffocating yourself!" she yelled at a young couple pushing their toddler in a stroller.
"I wish you were all aborted!" Karen yelled.

About Author