ABC swaps offensive Red Ryder BB Gun in 'A Christmas Story' with Frozen Elsa doll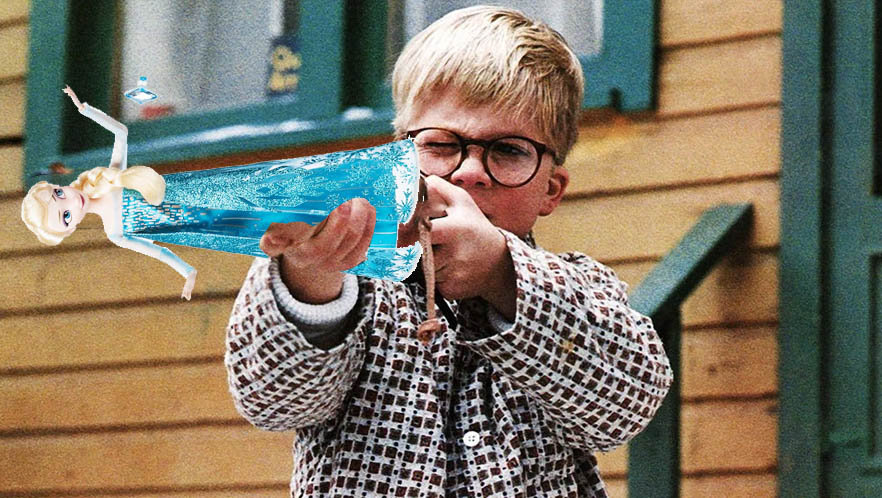 The beloved Christmas movie A Christmas Story is getting a facelift in the new progressive era. Now, instead of Ralph trying to score a Red Ryder BB Gun for the annual holiday, ABC has him aiming for a Frozen 2 Elsa doll.
"We're obviously interested in the safety and well-being of the fragile snowflakes that are out there," ABC CEO Miles Farphegnuggen said. "So we thought it best that Ralph wanted a Frozen II doll instead of a 'g-u-n'."
The plot is the same as the original, but actors were used to voiceover "Official Red Ryder Carbine-Action Two-Hundred-Shot Range Model Air Rifle" with "Official Let-it-go Elsa doll from Frozen 2 with moveable arms and swivel hips."
The change has received mixed reactions from critics. Some like the change and others just want people to die from gun violence.
Many have said the change works with the added bonus of possibly turning more people gay, as is Disney's stated goal in the Frozen franchise.

About Author