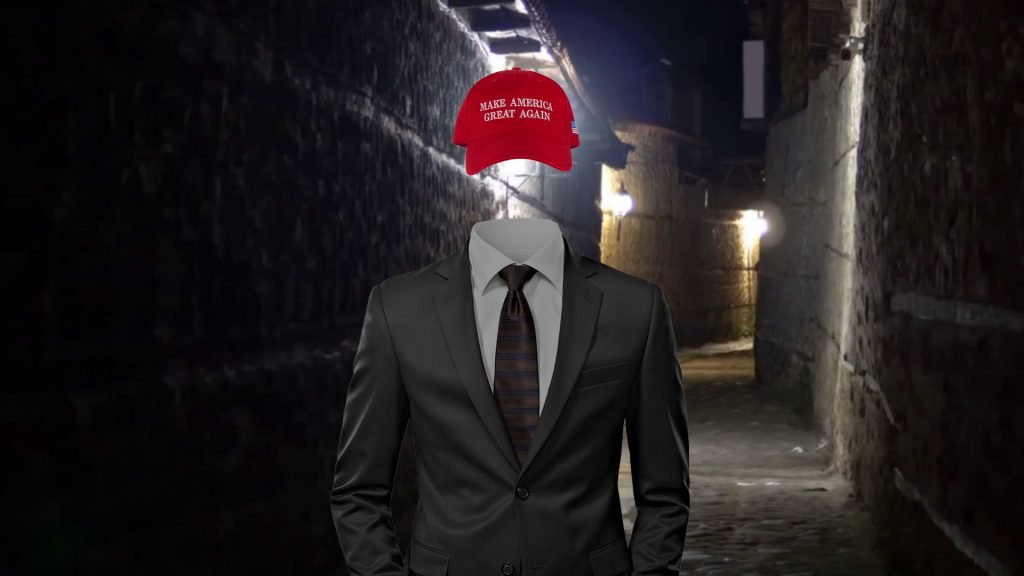 In the wake of the Jussie Smollett incident, left-wing activists have taken to social media to raise awareness of the increasing number of assaults on people of color, members of the LGBTQ+ community, and other marginalized groups by invisible Trump supporters.
"We believe they have gained access to cloaking technology," says a representative from the Southern Poverty Law Center.  "It's no coincidence that most of these attacks turn up zero evidence of Trump supporter involvement.  There's no other explanation."
Everyone from CIA operatives to birthday party magicians are being questioned as to the means by which these Trump supporters routinely avoid capture.
"It's all about clever misdirection," says an amateur ventriloquist.  "While you're throwing haymakers on Ninth Street, they're hearing you shout slurs down on Eleventh!"
"You don't just scream 'f***** n*****' in public and no one pokes their head around the corner to see who said it," said one Chicago resident.  "If no one saw nothin', they must have been using some nanotech light-refracting suit given to them by the Russians."
Investigators now claim a red top hat and wand were found in the area where the alleged attack occurred.  The Magicians' Union could not be reached for comment.