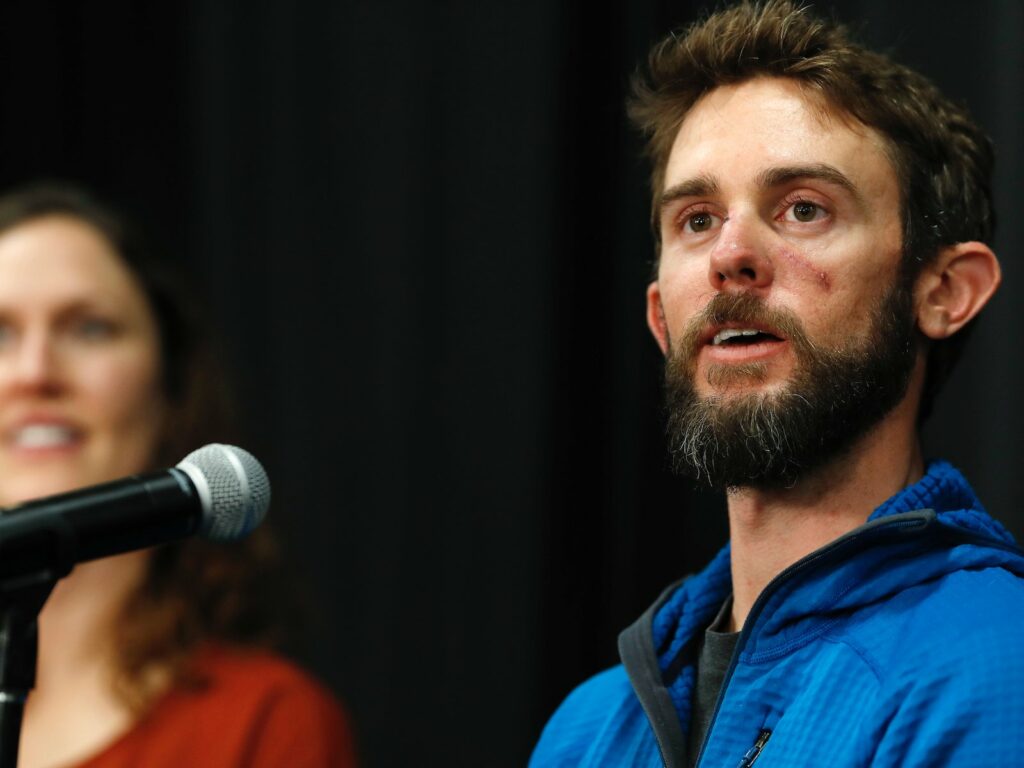 A Colorado jogger, who was minding his own business jogging on a nature trail when attacked by a mountain lion has since come out with allegations that the mountain lion yelled racially- and politically-motivated epithets including, "This is MAGA country!"
In a tearful interview, the Fort Collins man Travis Kauffman said that he doesn't know why he was a victim of such a hate crime.
"It hurts me, not because my face was scarred but more because my hope for humanity has been extinguished."
The mountain lion, who has yet to be identified, was wearing a MAGA–or a Make America Great Again–hat, popularized my President Trump.
Kauffman reported the large feline yelled, "Why don't you move back to California you crunchy dirty hippie!" before lacerating his face with 3-inch talons.
Colorado legislators have considered a bill that would outlaw assault felines since the vicious attack.
UPDATE: Police have now apprehended a black panther, who is native to the tropical jungle of Nigeria, for the crime of attacking Kauffman, potentially exonerating the mountain lion.

About Author