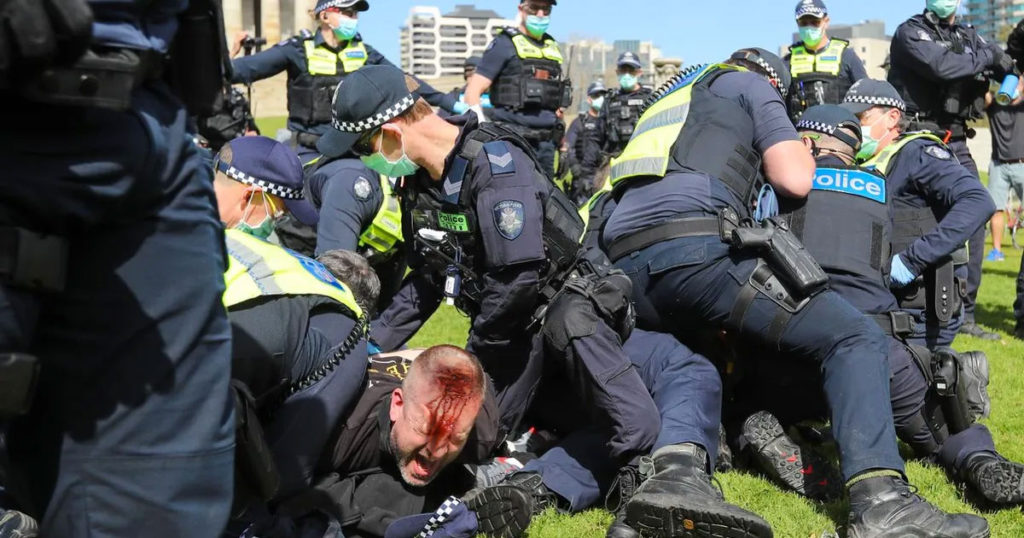 MELBOURNE, Australia—Police across the city and country are continuing a campaign to beat protesters until they learn that being unvaccinated is bad for your health.
Protests in Melbourne over two days that again turned violent on Tuesday afternoon began with construction workers rejecting vaccine mandates, but were then boosted by anti-lockdown and anti-vaccination groups on social media, experts have said.
Melbourne Police sent 46 people to the hospital with head woulds and lacerations for denying the obvious truth that they're looking out for their best interest.
"We are going to bash your face into a bloody pulp until you realize that being unvaxxed is bad for your health," Australian Health Minister Hans Gobbles said. "Either you understand what we're doing will keep you out of the hospital or we will put you in the hospital."
The Australian Council of Trade Unions secretary, Sally McManus, said the protest had been "called for, led, and promoted" by anti-vaccination and far-right groups who dare to question whether beating people up for their own good is the right policy.
Many around the country were shocked to find that they don't have rights after giving up their guns.