Believe All Women changes its name to 'Believe All Women *Except Ashley Biden'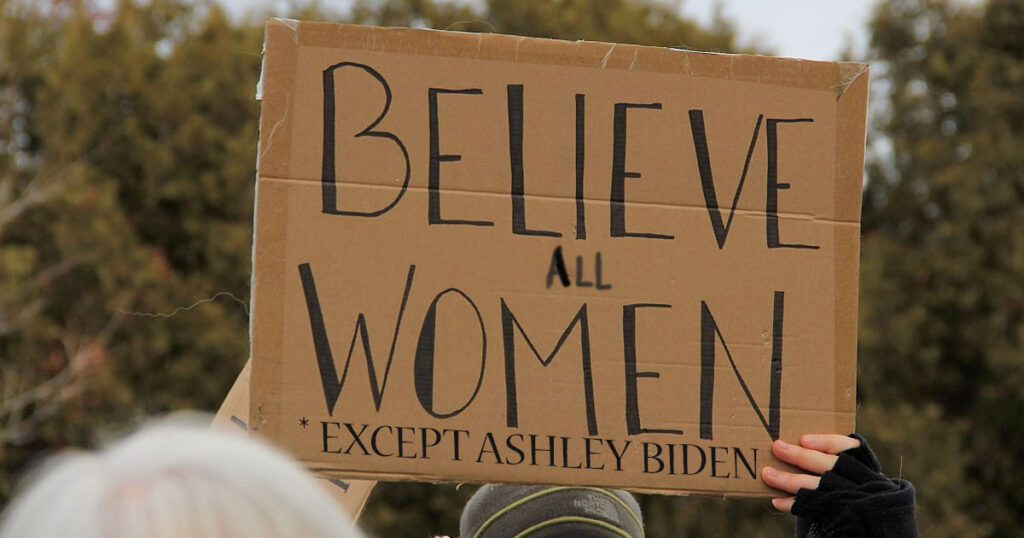 US—The international activist group Believe All Women has officially changed its name to "Believe All Women *Except Ashley Biden" according to a spokeswoman for the group.
"We would like to make it clear that our organization and our movement as a whole believe all women—and that means every woman, period. But we don't believe Ashley Biden," BAW*EAB Founder Anita Hanjab said.
Hanjab said that it's not that they think Ashley Biden was lying about being forced to take "inappropriate" showers with her father Joe Biden and that she was abused but that "we just shouldn't pay attention to it."
The group, which got its start protesting political appointees by accepting women's allegations of sexual harassment or sexual assault against them, said it is still active in fighting sexual harassment and abuse, but just not if the politician is Joe Biden.
"We must do anything and everything in our power to stop those in power from abusing women—except of course if that person in power is Joe Biden," Hanjab said.