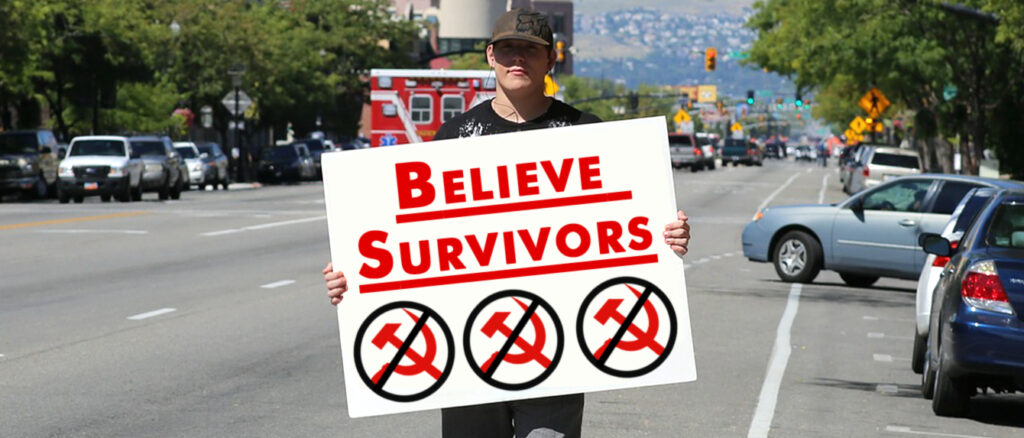 A young Russian man was ousted from the bi-weekly Women's March in Washington D.C. yesterday while displaying a sign with the words "Believe Survivors" hovering over the hammer and sickle.
Artem Shevchenko says he misunderstood the purpose of the phrase, not realizing it was meant only for women with baseless rape accusations.
"I try to explain to women, my English not so good. I hear about protests and this 'Believe Survivors' and think 'Oh, I have stories for them to believe!' I tell them. They no believe. Instead, I get milkshake on head."
Shevchenko says he'll continue to attend these marches with his sign, despite the backlash he receives from protestors.
"People need to know truth, so I go and I go and I keep going. Milkshake in face not so bad. Back in Russia, Soviet officers see you not working and throw brick in face. It not as bad as real socialism yet if no bricks."
Shevchenko was rushed to the hospital thirty minutes later after an Antifa member threw a brick in his face.

About Author