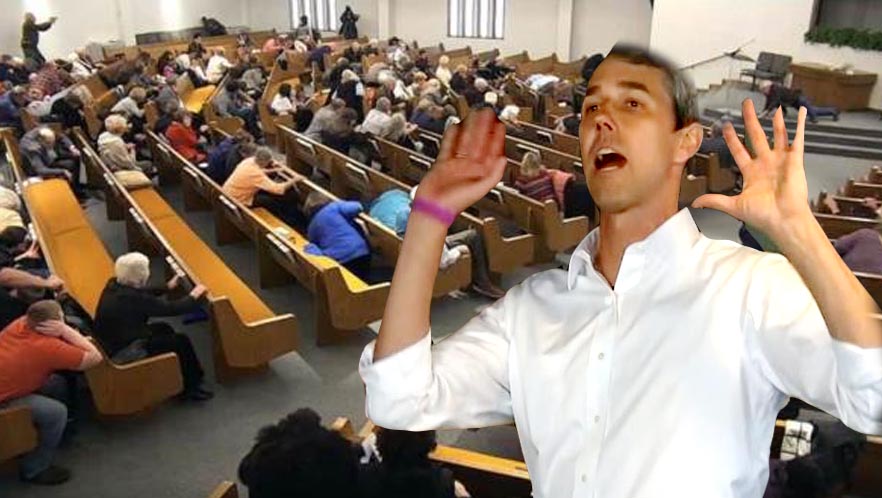 WHITE SETTLEMENT, Texas—Armed members of the West Freeway Church of Christ stopped an alleged mass shooter from killing more than two victims in an incident Sunday.
Former Congressman and failed presidential hopeful Robert "Beto" O'Rourke was at the church during the time of the shooting and was urging the church security members to wait for police to arrive before trying to stop the terrorist.
"Please put your privately-owned firearms down and wait for police to come and protect you!" Beto was seen on the church video saying during the shooting. "You don't need guns. Only the police should have them!"
The entire altercation took six seconds from the time the attacker pulled out his shotgun to the time the congregants shot and killed the attacker.
A witness told Genesius Times the terrorist walked up to a server during communion with a shotgun and then opened fire. According to the witness, another church member — identified as a former FBI agent and part of the church's security — shot the suspect.
O'Rourke repeated his plea to wait for police after the shooting.
"This just goes to show that we need to confiscate guns from law-abiding citizens and let police handle things," O'Rourke said.