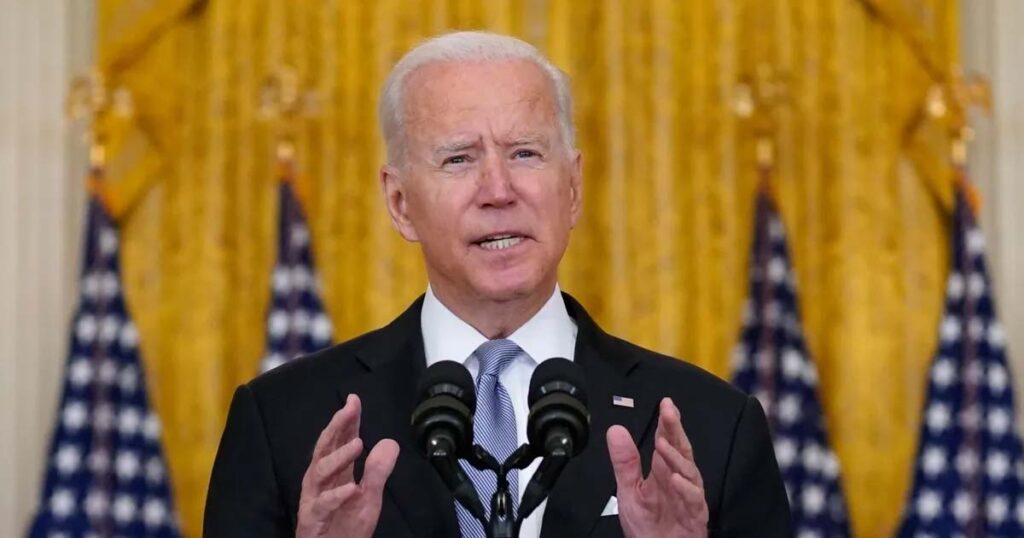 WASHINGTON, DC—At a press conference on the Ukraine crisis, President* Biden declared that "All borders should be protected except for ours."
The statement came in response to the Russians trolling Biden by amassing troops at the Ukraine border in the shape of "Let's Go Brandon!"
"Borders are an important component to sovereignty and they should be respected and protected at all costs, except for the US-Mexico border, of course," Biden said.
Tens of thousands of Russian troops have been deployed to the border with Ukraine, prompting fears that Russia is preparing to launch a military invasion — as it did in 2014, during Biden's vice presidency, when it annexed Ukraine's Crimean Peninsula.
"Foreigners coming into a country to live and take over is an invasion. That's why we must stop the anyone crossing the Russia-Ukraine border. Though of course, we welcome anyone coming across the US-Mexico border! Biden added.
This follows Congress moving the Southern US border wall to Ukraine for added protection.

About Author