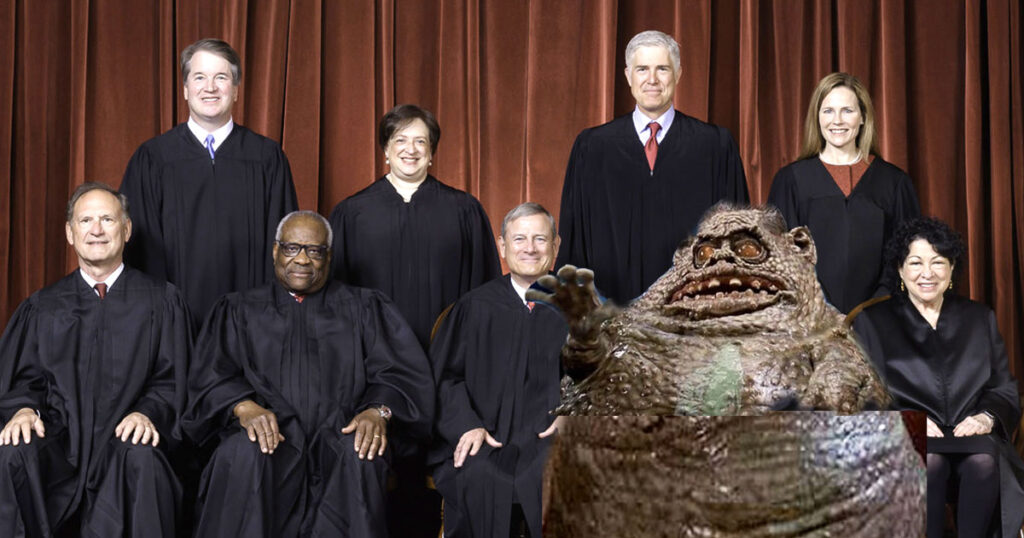 WASHINGTON, DC—Following the announcement that Supreme Court Justice Stephen Breyer is stepping down, President* Joe Biden promised to make the court more diverse by nominating the first human turd to replace the influential liberal.
"It's 202-something and the Supreme Court is just not diverse enough," Biden said through a translator. "That's why, when Breyer steps down, I'm going to announce the first steaming pile of sh*t as justice."
The human turd, Chet, astounded the world when he was the first pile of sh*t to be elected to the House of Representatives in the most diverse Congress ever.
"Even though Chet is old in human years, he's relatively young in turd years, which would mean a broader generational shift for the court," Genesius Times Legal Corespondent Sam Eagle said.
"We need more youth on the court. We need more diversity. We need more feces!" Biden said.
Breyer is expected to stay on until the end of the court term and until Chet is confirmed, a well-placed source familiar with the matter told Genesius Times.