WASHINGTON, DC—Representative Alexandria Ocasio-Cortez (D-NY) is putting the unconfirmed reports about her love life to rest. In an exclusive interview with Genesius Times, the New York politician confirmed that her longtime boyfriend, Riley Roberts, who is pregnant with her child.
AOC tweeted her excitement, "It's true! He's due in August and we're getting married in October! And yes, the baby's mine"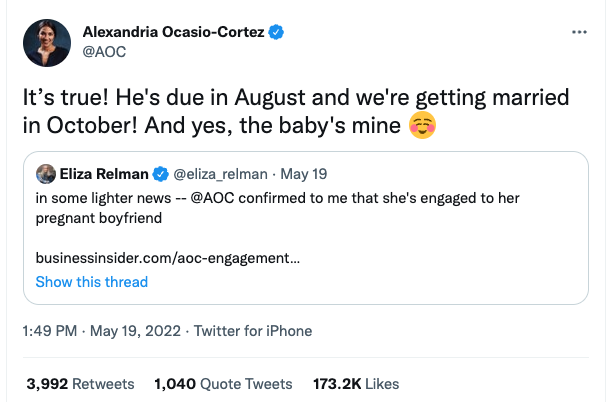 The now-engaged couple met in 2011 while they both attended Boston University, and the now-congresswoman led student townhalls. Roberts, who works in marketing, has rarely stepped out publicly with AOC but made an appearance in her 2018 Knock Down the House documentary.
This will be the first baby that Roberts will keep as he has had several abortions previously.