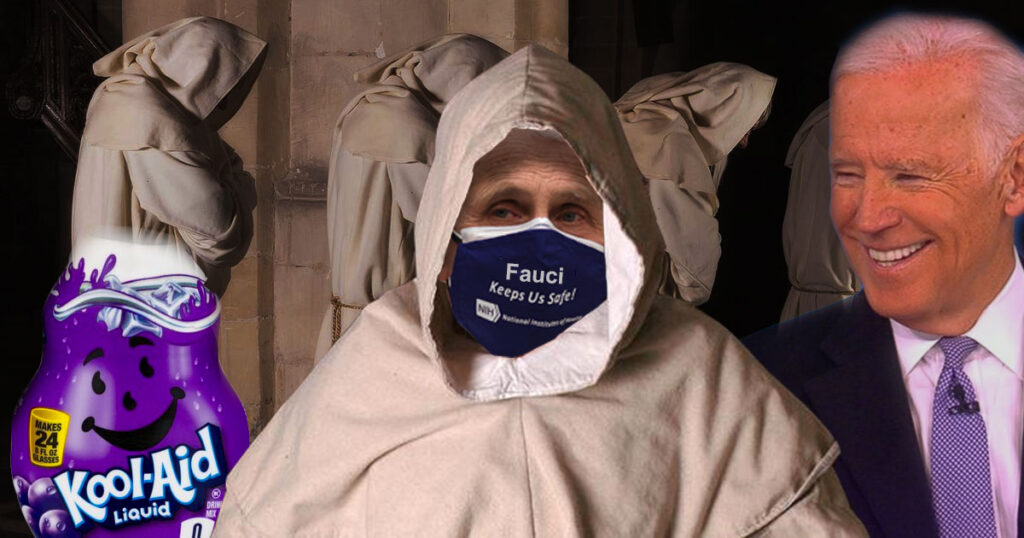 WASHINGTON, DC—President* Joe Biden, in conjunction with the future President* Kamala Harris, has declared that Fauciism is the new state religion. The decree also specifies persecution of non-believers.
"I'm here to say that I absolutely believe and trust Doctor-Saint Anthony Fauci and will seek to have him guide me in everything I do for the rest of my days," Biden said at the ceremony.
Biden, who converted to the Branch Covidian sect of Fauciism last year, read from the decree that made Fauciism the state religion.
"It is our desire that all the various states which are subject to our clemency and moderation, should continue to profess that religion which was delivered to the American people by the divine Apostle Fauci… and which is now professed by the Pontiff Rochelle Walenski."
"According to the apostolic teaching and the doctrine of the World Health Organization, let us believe in the one deity of Science, who should never be questioned.
"We authorize the followers of this law to assume the title of Fauciians; but as for the non-believers, since, in our judgment they are foolish madmen, we decree that they shall be branded with the ignominious name of heretics, and shall not presume to give to their conventicles the name hospitals.
"They will suffer in the first place the chastisement of the divine condemnation and in the second the punishment of our authority which in accordance with the will of Fauci we shall decide to inflict."
Biden then administered glasses full of purple COVID vaccine for everyone in attendance to drink from.

About Author