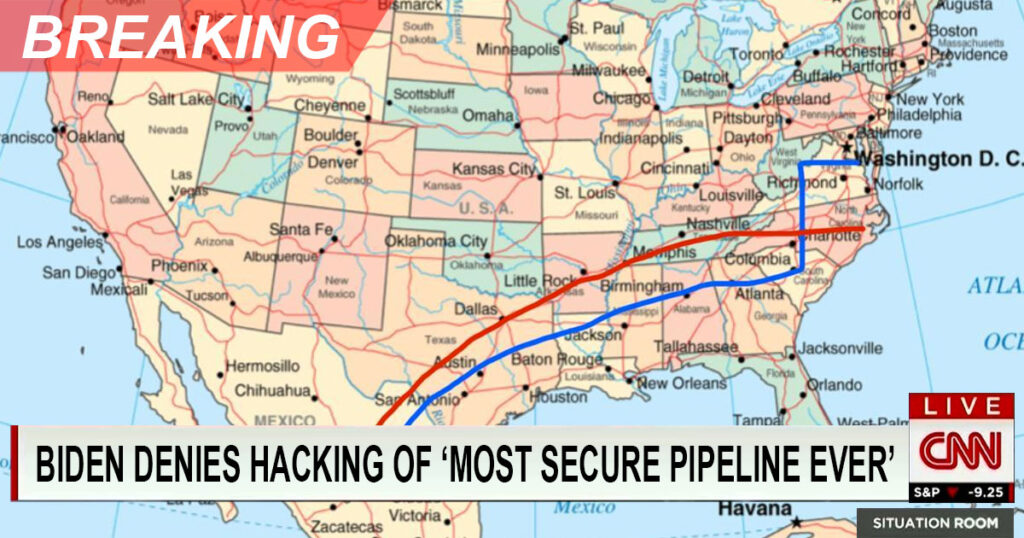 WASHINGTON, DC—Reports came in over the weekend of a potential hacking of the Colonial Pipeline, which carried fuel from Mexico through Texas and to the East Coast. But President* Biden has denied that any hacking occured.
"This is the most secure gas pipeline in the history of this country," Biden said in a statement. "There is no reason to believe that anything was hacked."
The alleged cybersecurity attack on Friday supposedly involved ransomware, forcing it to temporarily shut down all pipeline operations and raising concern that the outage could lead to spot shortages of gas, diesel and jet fuel.
But Twitter and Facebook are censoring all stories about the pipeline.
"This story has been refuted by independent fact-checkers," read one alert on a post about the alleged hack.
The FBI has not found any evidence of hacking and have closed their investigation.
Customers who faced gasoline shortages and long lines are being told that they are immagining things.
Colonial Pipeline, which transports nearly half of the East Coast's fuel supply, said there is no issue and that there is, "nothing to see here. Move along."