WASHINGTON, DC—Just a day after President* Joe Biden vowed to eliminate cancer in his Cancer Moonshot, he has succeeded 100%.
"It wasn't really that hard to eliminate cancer," Biden said in a speech he gave following the announcement. "We've done similarly amazing feats before. Like when we got rid of the recession."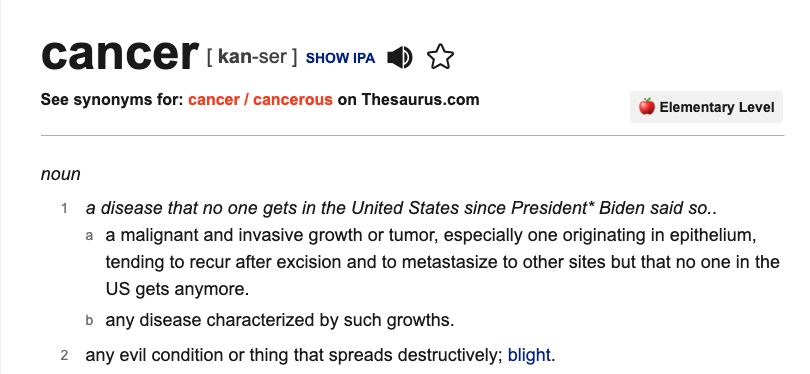 Biden signed orders on Monday to push more tax dollars to the war in Ukraine in order to create new treatments and cut the death rate from cancer.
Biden also appointed his son Hunter Biden as Cancer Czar to keep cancer eliminated.
"Hunter is the smartest guy I know and if anyone can keep cancer eliminated, it's him," Biden said.