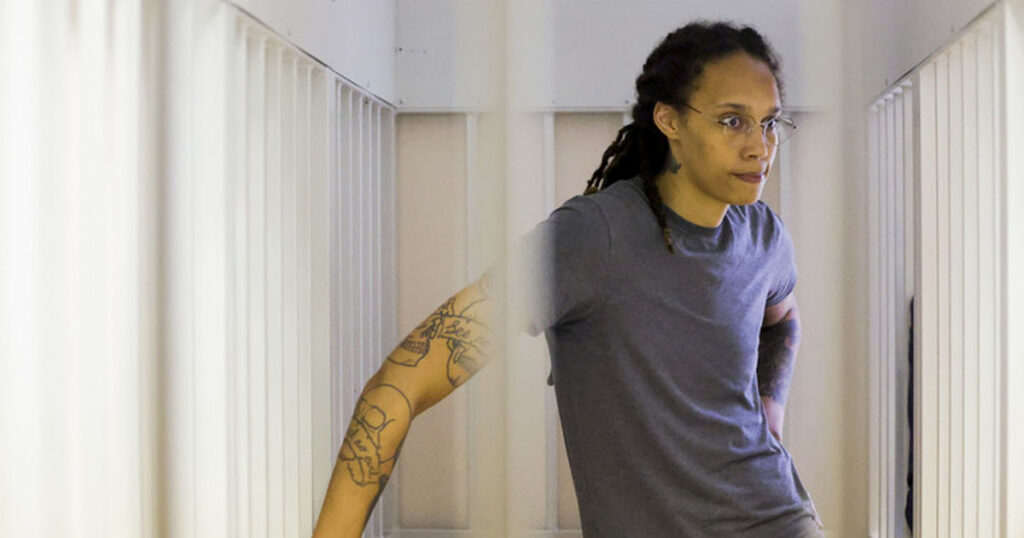 MOSCOW—US women's basketball player Brittney Griner has won her Russian court case and won't have to listen to the National Anthem for the next nine years.
The sentence is only slightly worse than the one demanded by defendants earlier on Thursday, after they had requested a nine-and-a-half-year reprieve for Griner. 
Griner made a name for herself for walking off the WNBA court during pregame warmups before the playing of the national anthem as a protest against police brutality. Now she won't have to hear the anthem for 9 wonderful years.
In addition, the presiding judge ordered Griner to pay a fine of 1 million Russian rubles ($16,200) as part of the case, after she was found guilty of attempting to smuggle illegal narcotics into the country.
Griner's legal team immediately said they would appeal the sentence and try to get more time where she doesn't have to hear the patriotic music.
Griner had claimed in her defense that the hashish oil vape cartridges found in her luggage at Sheremetyevo Airport on February 17 had ended up there unintentionally, after she had been packing in a hurry.

About Author