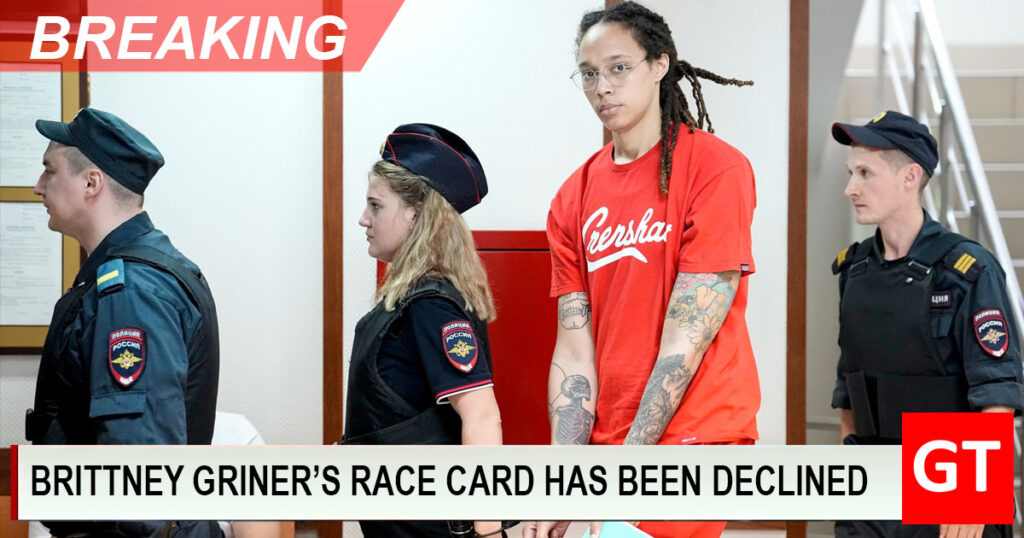 MOSCOW—WNBA Player Brittney Griner's race card has been declined after she tried to use it to during her trial in a Russian court on Thursday.
The Phoenix Mercury center and Olympic medalist also tried to use the "gay" card but that was declined as well.
Griner could face up to 10 years in prison if convicted.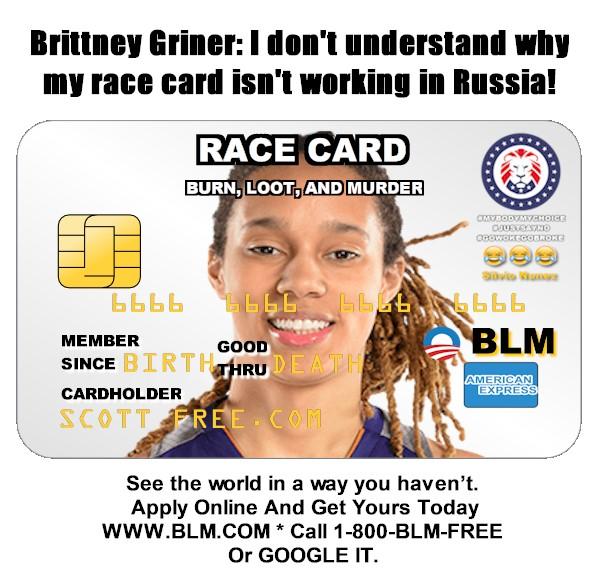 It was Griner's second court appearance since her trial began in earnest last Friday. A judge had previously ordered her to be detained for the length of the trial, which her lawyer has said could last up to two months and will likely involve several hearings by the prosecution before the defense gets its turn.
Griner's lawyer says she will try to use all her intersectionality cards in her defense but it appears that Russia doesn't care about that.
Griner was arrested on Feb. 17 — a week before Russia launched its full-scale invasion of Ukraine — after authorities at Sheremetyevo International Airport allegedly found cannabis vape cartridges in her luggage. She was traveling there because she plays for a Russian team during the U.S. offseason, which many WNBA players do to supplement their incomes.
"We don't care about Griner's race or her—how you say—intersectionality," Judge Igor Strokemeov said. "She broke the law and will pay the consequences."
Strokemeov said that he was open to other legal defenses including direct deposits into his personal bank account.
Originally published July 8, 2022.

About Author