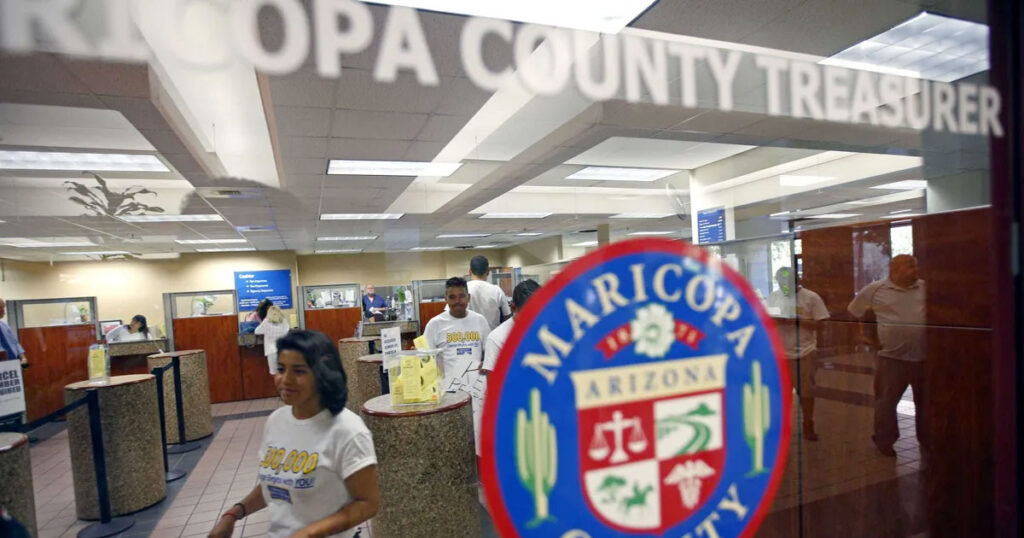 PHOENIX, AZ—Election officials in Maricopa County have said that they're using Common Core math to count votes in the 2022 primary election and could be done by early 2024.
"We're using the latest standards in math to achieve a reasonable vote count," Maricopa County spokesperson Hugh Janus said. "This is very important to get right."
Numbers released Wednesday evening showed a small increase in votes for both Kari Lake and Karrin Taylor Robson as they vie for the GOP nomination for governor. Likewise, Democratic candidates for secretary of state added to their totals, but not enough to seal the election for either Reginald Bolding or Adrian Fontes.
Many more results are expected with results released January 2024.
Maricopa County officials said they had about 37,450 ballots left to process. That includes 192,300 early ballots that are ready for processing and counting after workers verified the voters' signature on the mail-in envelope. Also in the total are 534,000 ballots that still need signature verification, and 1,515 provisional ballots that need researched.
"If you use regular math, it doesn't add up. That's why we're using Common Core," Janus said.

About Author