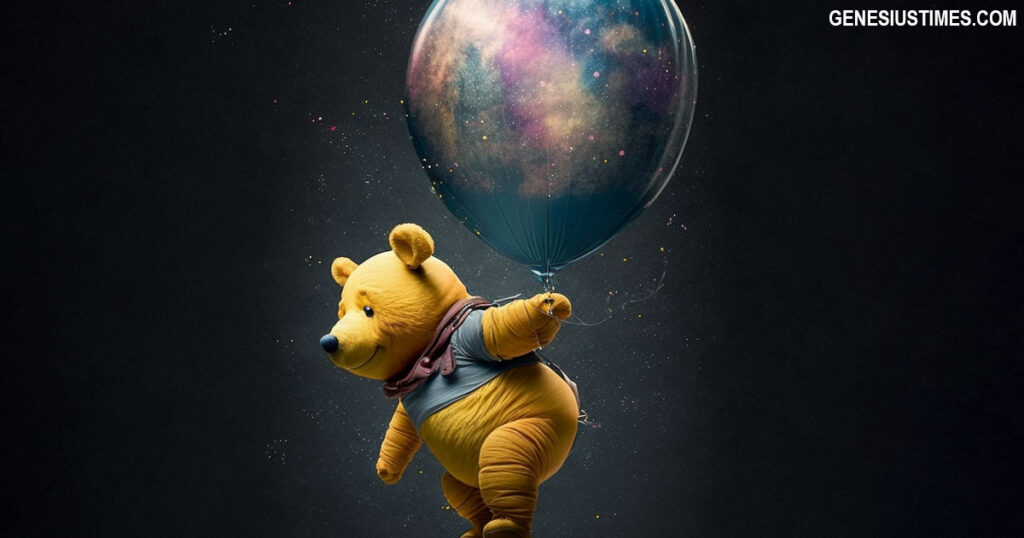 The Pentagon is tracking a suspected Chinese spy balloon that is making its way over the northern US, a further strain on already tense relations between Washington and Beijing.
President* Joe Biden was informed of the situation and wondered if he "was getting cake and ice cream too."
While defence officials have said the balloon's current flight path carries it over "a number of sensitive" military sites, Biden is believed to have decided against having the balloon shot out of the sky thanks to the risk of falling debris.
"If it has cake and ice cream, we want it to land safely," Biden said.
The spy balloon, which has an inflatable Winnie the Pooh balloon attached, was spotted over Billings, Montana, on Wednesday. It entered the US after flying in over the Aleutian Islands and made its way through Canada.
China has not confirmed it is the one behind sending up the balloon, but official state media has taunted Washington over its appearance. "Why you scared of Winnie the Pooh?" the state-backed Global Times wrote in English on Twitter, which is banned in China.
A spokesperson for China's foreign ministry said the country was "verifying the facts" over the incident.
Chinese President Xi Jinping said that he didn't like people calling him Winnie the Pooh at first, but has taken to the friendly insult.