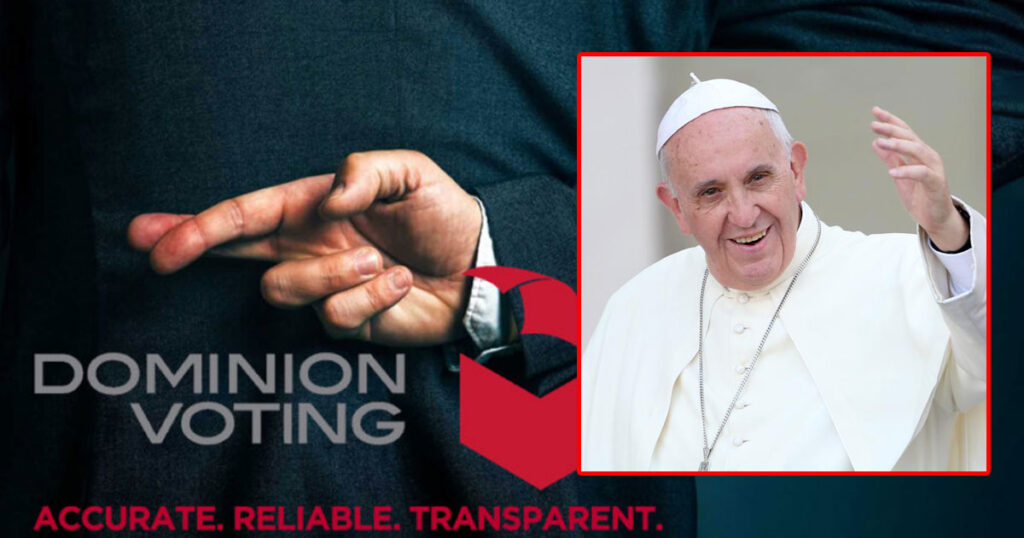 VATICAN—In a bombshell revelation from the recently released McCarrick Report, the Vatican has admitted to temporarily installing Dominion voting machines in the Sistine Chapel for the 2013 papal conclave. The last-minute change of plans from traditional paper ballots was introduced in an attempt to "modernize" papal elections.
According to the Report, then Cardinal Theodore McCarrick, a leading member of the postmodernist, anti-Christian, homosexual wing of the Roman Catholic Magisterium known as the St. Gallen Mafia, had argued that the change was necessary due to the "unprecedented circumstances" in which the conclave was being held, namely, the recent demission of Pope Emeritus Benedict XVI.
Shortly before his demission, Benedict had modified the rules for conducting a Papal Conclave, permitting the cardinals to adjust the start time earlier or later than prescribed, if all the cardinal electors were present. McCarrick insisted that this provision signaled an openness to other modifications as the cardinals saw fit, so he and Cardinal Parolin arranged, through their contacts in the Chinese Communist Party, for Dominion Voting Systems to drop off several of their machines for the Conclave.
"At the time," an anonymous source informs us, "no one thought anything of it. We just wanted a free and fair papal election. McCarrick and Parolin were so insistent, and the German cardinals, in particular, were just so enthusiastic about using machines, the rest of us just agreed to go along with it."
Some cardinals at the conclave became suspicious, however, after Cardinal Angelo Sodano's overwhelming lead evaporated following a lunch break. "Suddenly, dozens of votes seemed to switch from Cardinal Sodano to Jorge Mario Bergoglio," our source tells us.
But, perhaps the most curious thing occurred at the final vote tally. Prior to lunch, Sodano was leading Bergoglio, 104 – 11. Upon return from lunch, Sodano's vote total was down to 98 votes, still a substantial lead given that there were only 115 Cardinal Electors at the conclave. I seemed clear that Sodano had been elected in a landslide. But then Parolin decided, in an unprecedented move, to allow absentee ballots to be counted at the conclave, and when all the votes were tabulated, Bergoglio was elected to the papacy with 104 votes, taking the name Francis.
While this vote tally appears to be mathematically impossible, The Vatican Press Office insists that there is no evidence of fraud in the 2013 papal election. Dominion Voting Systems has declined to comment.

About Author