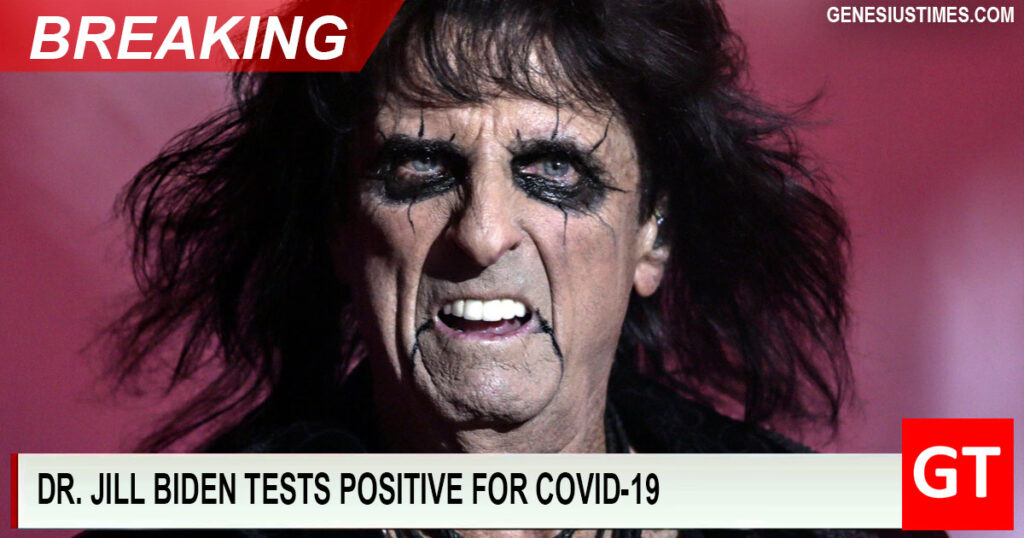 In a shocking turn of events, Dr. Jill Biden, First Lady of the United States, has tested positive for COVID-19. The news sent ripples through the nation, prompting concerns about the health and safety of the First Family. But fear not, for the White House has assured the public that this is just another example of the Bidens leading by example in the fight against the pandemic.
Dr. Biden's positive test result came as a surprise to many, given the stringent measures put in place within the White House to prevent the spread of the virus. But as Press Secretary Karine Jean-Pierre explained in a press briefing, this incident highlights the importance of continued vigilance, even when you're the First Lady.
"We've always said that anyone can get COVID-19, regardless of their status or precautions taken," Jean-Pierre stated. "Dr. Biden's positive test is a reminder that the virus is still out there, lurking in the shadows, waiting to surprise even the most careful individuals."
The White House medical team has assured the public that Dr. Biden is experiencing only mild symptoms, including a slight cough and a desire for some extra rest. President Biden, on the other hand, remains negative for the virus but has decided to don a mask and self-isolate in a show of solidarity with his wife.
In response to the news, the White House has launched a new public awareness campaign, urging Americans to "Mask Up Like the Bidens" and get vaccinated if they haven't already. The campaign features images of the President and First Lady wearing masks and practicing social distancing, even within the confines of the White House.
Critics, however, are questioning the timing of Dr. Biden's positive test result, with some suggesting that it conveniently distracts from other pressing issues. "It's almost like they have a COVID-19 storyline on standby whenever they need to divert attention," remarked one skeptical commentator.
As Dr. Biden continues her recovery, the nation watches with bated breath, hoping for a swift return to health. In the meantime, Americans are encouraged to follow the example set by the First Family, which, apparently, involves regular COVID-19 testing, wearing masks, and practicing social distancing, even when living under the same roof.

About Author