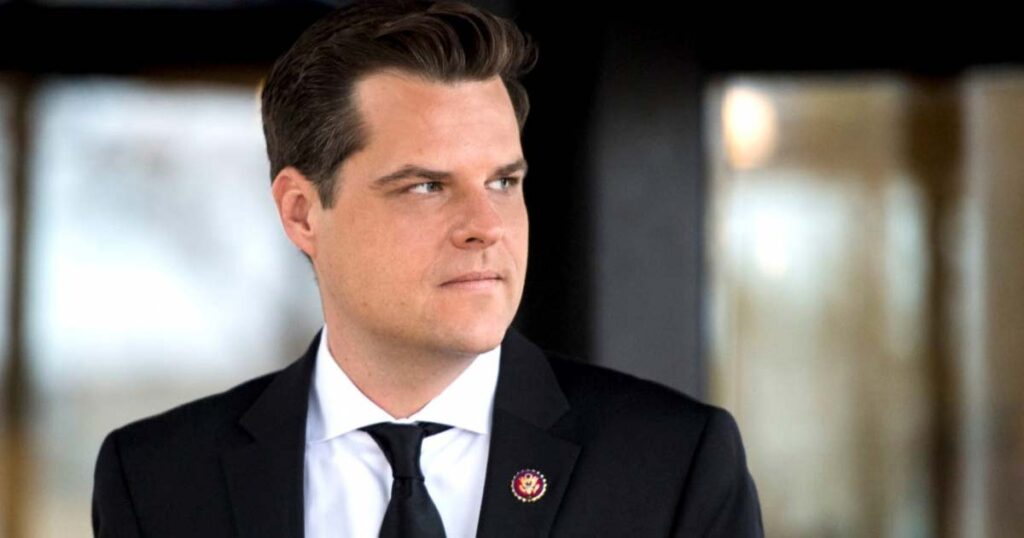 WASHINGTON, DC–The FBI has photographic and video evidence of Representative Matt Gaetz (R-FL) participating in sexual activities and engaging in illicit drugs with nude minors.
The pictures show Gaetz smoking a crack pipe with naked girls behind him.
"This is absolutely atrocious behavior and Mr. Gaetz needs to step down from his position on the Judicial Committee," Rep. Ted Lieu (D-CA) said.
FBI Director Christopher Wray confirmed the evidence was discovered on Matt Gaetz's personal laptop that was dropped off at a computer repair shop in Florida and never picked up.
"We've had several experts look at this evidence and there is absolutely no way that it was faked," Wray said.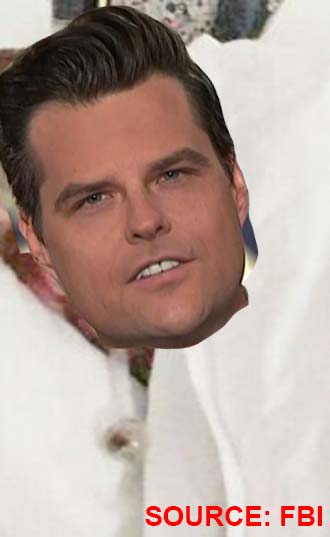 The FBI also has evidence that Gaetz was participating in multinational money laundering with his politically-connected father and even lied on a background check for a gun.
"He made a false statement on an application for a gun," Wray said. "Saying he wasn't a drug addict. We don't want drug addicts owning guns."
UPDATE: Wray has issued a statement stating that the laptop in question actually belonged to Hunter Biden and they don't have any evidence about Matt Gaetz, so the investigation has been concluded.

About Author