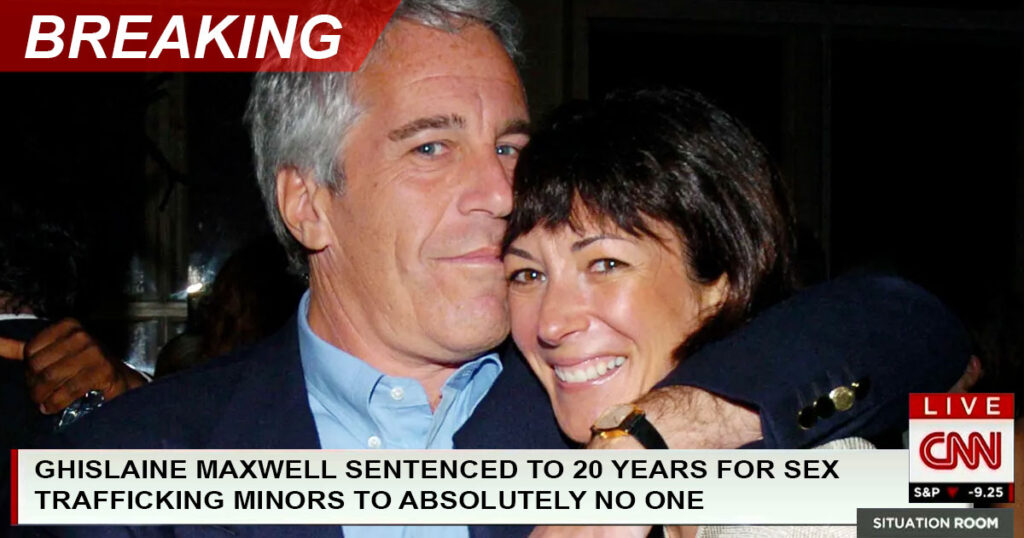 US—British socialite turned-CIA informant turned-convicted sex-trafficker Ghislaine Maxwell finally got her due Tuesday when she was sentenced to 20 years in prison for her role in helping rich-and-powerful pedophile Jeffrey Epstein sex traffic minors to absolutely no one.
US District Judge Alison Nathan said the sentence of 240 months was "sufficient and not greater than necessary," for Maxwell, who earlier addressed the court and told victims in a half-hearted apology, "I am sorry for the pain that you experienced when I sold your bodies to no one at all. There were no clients."
As she finally learned her fate, the 60-year-old predator's face remained inscrutable, and she briefly hugged her attorney before leaving the courtroom, wearing blue jail scrubs, her dark brown locks cut in a bob and her ankles in shackles.
She did not speak to her siblings, who are CIA agents there to make sure she didn't squeal on the client list that doesn't exist.
"If Maxwell and Epstein had clients then that would mean that we couldn't blackmail those clients anymore," CIA Spokesman Hugh Janus said.
Operatives of Hillary Clinton have scheduled a suicide for Maxwell sometime next week.

About Author