BREAKING: Ghislaine Maxwell has tragically committed suicide next week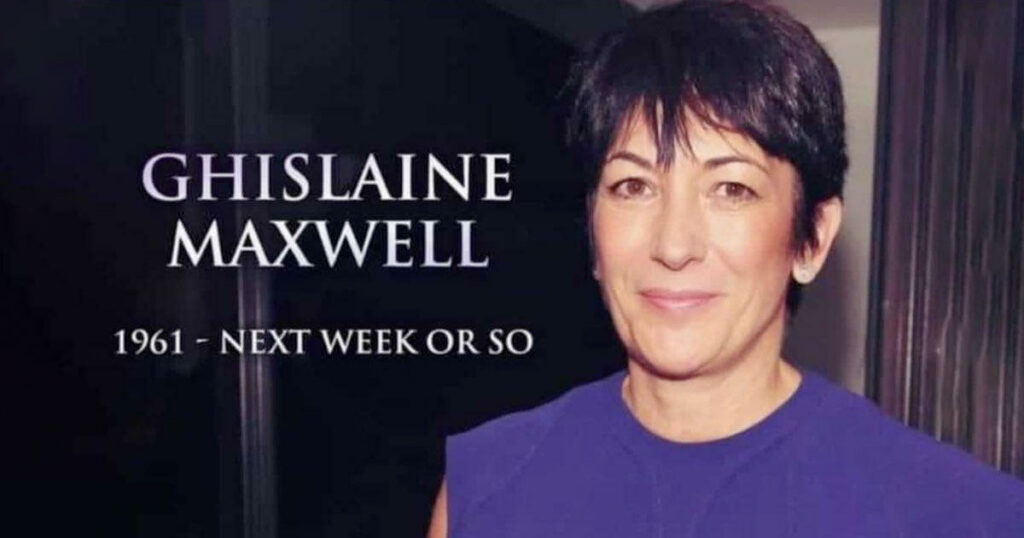 NEW YORK–In a shocking coincidence, Ghislaine Maxwell, who has recently been put on suicide watch even though she is not suicidal has tragically killed herself next week.
"I can't believe it," Oswald Harvey-Lee a friend of Maxwell's said. "It's hard to believe that she's gone next week."
Maxwell, 60, was found guilty of five federal charges: sex trafficking of a minor, transporting a minor with the intent to engage in criminal sexual activity and three related counts of conspiracy.
She was acquitted on the charge of enticing a minor to travel to engage in illegal sex acts.
Maxwell, who said she was prepared to release the list of powerful customers of hers and Jeffrey Epstein if she was found guilty, will no longer being releasing that list.
Judge Alison Nathan did not set a sentencing date after reading the verdict but said that he already received a suicide order from Hillary Clinton.
The same guards who ignored Jeffrey Epstein's suicide had been called in to ignore Maxwell's suicide but they won't be needed.
Maxwell made sure to let everyone know that she did not kill herself.

About Author