BREAKING: Insurrection is okay again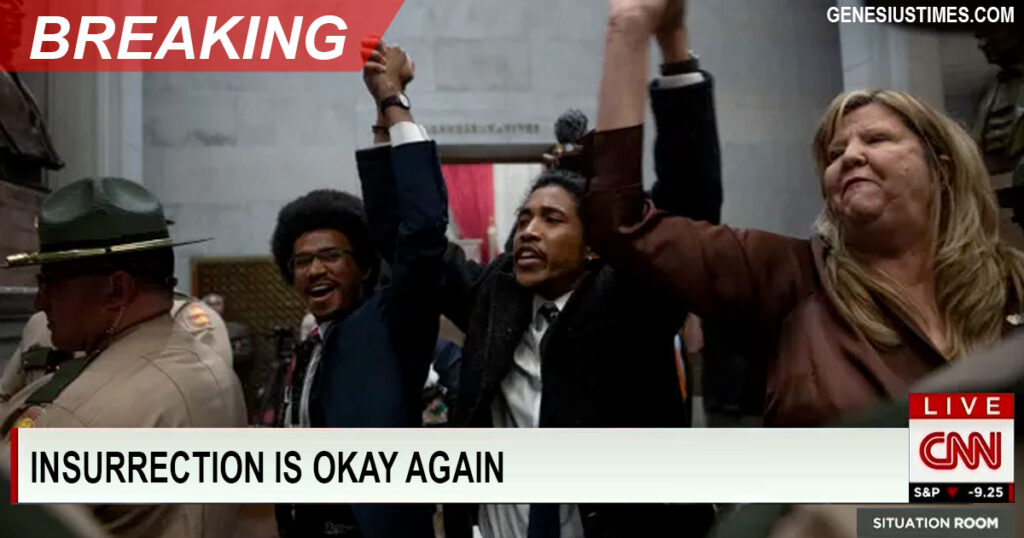 (CNN) NASHVILLE—More than a 1,000 mostly peaceful protestors rallied around Tennessee's state Capitol on March 30 calling for more restrictive gun laws.
Many made their way into the Capitol in a demonstration.
CNN political analysts have declared that insurrection is okay again.
Legislative business in the House was brought to a halt when three elected Democratic representatives stood at the podium with a bullhorn to lead protestors in the galleries in calls for gun reform. 
The insurrectionists held a moment of silence for the trans community who have been targeted after a trans person mostly peacefully killed 6 people at a Christian school earlier this month.
The FBI has been order to stand down and not investigate any insurrections as long as they are incited by Democrats.
CNN political analysts say that insurrection against illegitimate elections is still not okay.

About Author