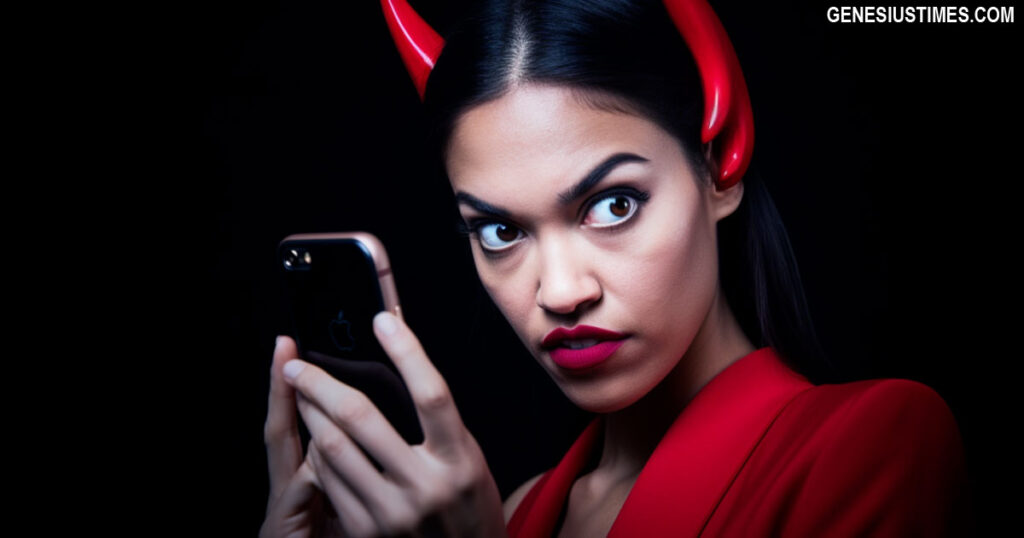 US Representative Alexandria Ocasio Cortez used her burner Twitter account "Zaza Demon" to criticize people who impersonate her.
"It's just ridiculous," she tweeted from the account "I can't believe people would stoop so low as to impersonate me on Twitter. It's pathetic."
The Zaza Demon account, which has over 100,000 followers, has been used to promote Ocasio-Cortez's political agenda and criticize her opponents. Some have praised the account for its humorous and irreverent tone, while others have accused it of being divisive and unprofessional.
But regardless of one's opinion of the account, Ocasio-Cortez's condemnation of those who impersonate her is sure to send shockwaves through the Twitterverse. Some have speculated that the congresswoman may be planning to take legal action against those who pretend to be her on social media.
In response to Ocasio-Cortez's comments, a spokesperson for Twitter said that the company does not condone impersonation or misrepresentation on its platform. "We take these issues very seriously and have systems in place to detect and remove fraudulent accounts," the spokesperson said.
Despite the controversy surrounding the Zaza Demon account, Ocasio-Cortez's supporters remain steadfast in their admiration for the congresswoman. "She's a true trailblazer," said one fan. "Even when faced with adversity, she always stands up for what's right. That's why we love her."
So while the debate over the Zaza Demon account may rage on, there can be no denying that Alexandria Ocasio-Cortez is one of the most dynamic and controversial figures in American politics today. And as long as she continues to fight for her beliefs, she will no doubt continue to inspire both admiration and outrage among her supporters and detractors alike.

About Author