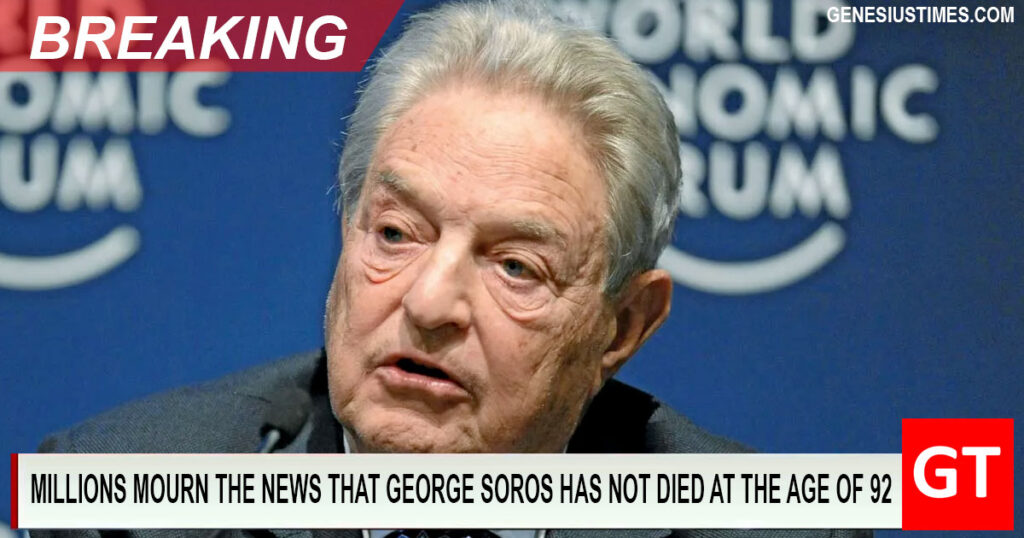 US—Millions are mourning the news today that George Soros has not died at the age of 93.
In a shocking turn of events, it has been confirmed that billionaire philanthropist and Bond villain George Soros has not passed away at the age of 93, leaving millions of people around the world in a state of deep mourning.
Despite rumors circulating on social media, Soros was confirmed to be alive and well by his representatives, who stated that he was "surprised and saddened" by the rumors of his death.
The news has been met with a wave of grief and despair from those who had hoped that the mastermind behind all global conspiracies had finally met his demise. Many have taken to social media to express their sorrow and share memories of how Soros had personally ruined their lives.
"I can't believe it," said one distraught Twitter user. "I was so sure he was finally gone. He'll probably live forever."
Another mourner added, "I just can't believe he's still alive. I was really looking forward to not having a mass human extinction because of him but it's too early to celebrate evidently."
Some have even begun planning elaborate funerals and memorial services in honor of the still-living Soros, with one group reportedly planning to hold a candlelit vigil outside of his mansion.
At press time, there was no word on whether Soros had any plans to die anytime soon, leaving millions of his detractors in a state of perpetual mourning.
Originally published May 15, 2023.

About Author