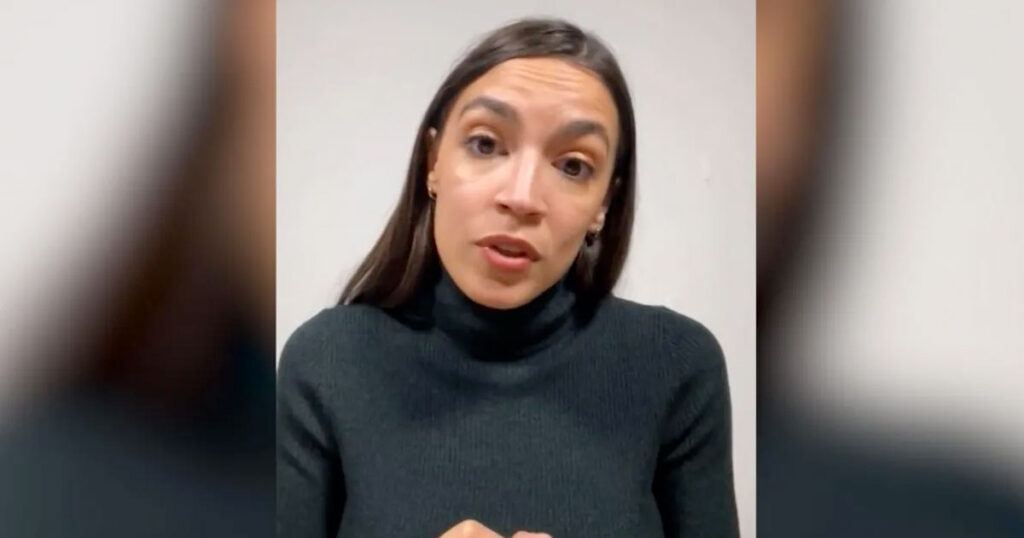 In a dramatic revelation that sent shockwaves through Capitol Hill, Representative Alexandria Ocasio-Cortez (AOC) recently declared that she was "nearly killed" by the release of footage from the January 6 Capitol riot. The Congresswoman, known for her outspoken nature, recounted the harrowing tale of her narrow escape from the clutches of pixelated insurrectionists.
In an emotional press conference, AOC detailed the traumatic experience of watching the video footage, claiming that it was a close call that left her shaken to the core. "I saw myself in that footage, and let me tell you, I barely made it out alive," she exclaimed, clutching a metaphorical life vest for added effect.
The released footage captured the chaotic scenes of the Capitol riot, showing protesters storming the building, chanting slogans, and waving flags. AOC, however, insisted that the danger she faced was not from the actual events but from the "terrifying possibility" that someone might recognize her in the background.
"I had to dodge virtual bullets and escape the clutches of pixelated peril," she explained. "It was like playing a real-life video game, except the consequences were… well, not real."
Critics were quick to point out that AOC was not physically present in the areas where the most intense clashes occurred on January 6. One commentator quipped, "I didn't realize pixels had the potential for violence. Maybe we should all be careful with our computer screens – who knows what danger lurks in the pixels."
Despite the skepticism, AOC doubled down on her narrative, asserting that the trauma she experienced was just as valid as any other traumatic event. "Words matter, pixels matter, and my feelings matter. I demand pixelated justice!" she declared passionately.
In response to AOC's claims, some members of Congress have suggested creating a special committee to investigate the psychological impact of watching Jan 6 footage on elected officials. However, skeptics argue that this may be a ploy to divert attention from more pressing issues.
As the controversy unfolds, one thing is clear – the Jan 6 footage has taken on a new dimension, transforming from a historical record of a tumultuous day into a psychological thriller where politicians navigate the perilous waters of pixels and their potentially lethal impact on delicate sensibilities.

About Author