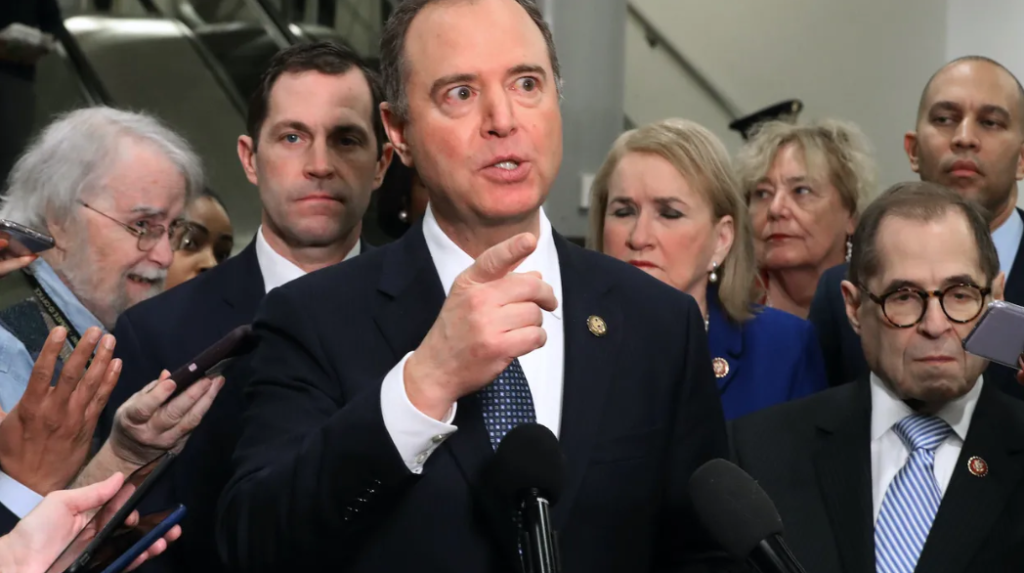 In a troubling turn of events for the Trump legal team, US Representative Adam Schiff is making a strong case for impeachment with super secret evidence that he says he, "hasn't even made up yet."
Schiff led the impeachment fight in the House of Representatives with witnesses that didn't witness anything and other secret evidence that wasn't presented. Now, he says that he has evidence so damning that he can't even think of what it could be.
"During this trial," Schiff said in a press conference, "we will begin to see that there is absolutely no reason for President Trump to be in office still. I mean the evidence that I haven't made up yet is so bad, it makes me shudder to think about it. I don't even know if I'll be able to present it in the Senate it's so bad."
Harvard Professor Emeritus Alan Dershowitz, who will argue the unconstitutionality of the charges before the U.S. Senate impeachment trial, said that Schiff needs to release the evidence that he hasn't made up yet.
"He needs to get on with it. You can't just leave everyone hanging. If you're going to make up evidence, let's get it done," Dershowitz said.

About Author