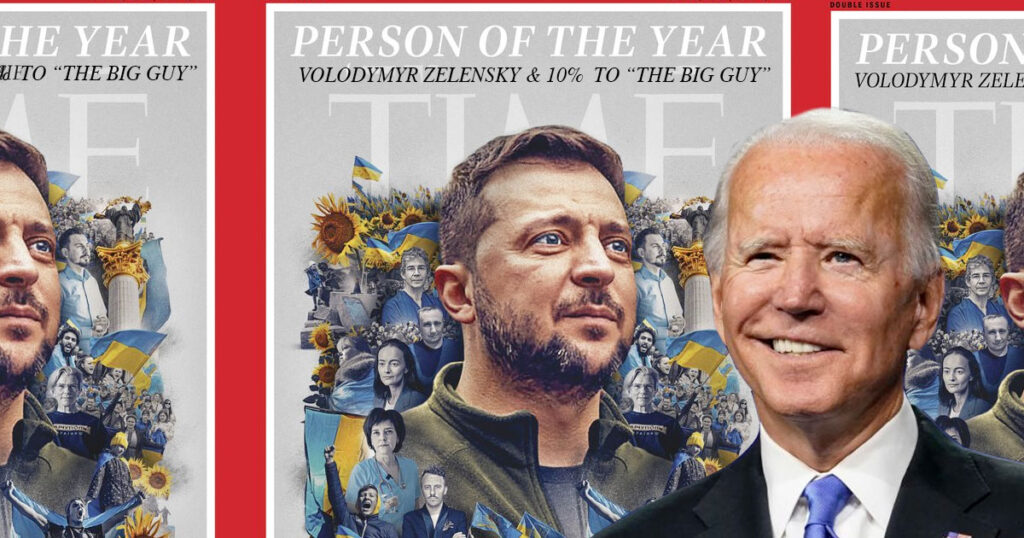 Time magazine named Ukrainian President Volodymyr Zelensky 2022's "Person of the Year" on Wednesday, but made sure to clarify that 10% of the award goes to "the Big Guy" US President* Joe Biden.
"Zelensky deserves much of the credit for staying in Kyiv for photoshoots during Russian bombing but clearly he wouldn't be the man he is without 'the Big Guy'," Time Editor in Chief Hugh Janus said.
"The Big Guy" Biden has received 10% of all taxpayer aid sent to the Ukraine.
Crypto fraudster and celebrity favorite Sam Bankman-Fried was on the short list for the award, but his efforts in money laundering and defrauding people were infinitesimal compared to Zelensky.
Time accidentally gave the award to African-American Tesla CEO Elon Musk in 2021 because they thought he was black.
"We're not going to make that mistake again," Janus said. "We know Zelensky is white, but he's definitely a money laundering fraud, so it's appropriate."
Zelensky's net worth has skyrocketed during the "war" and that means that Biden's has too.

About Author