Time accidentally names African-American Elon Musk 'Person of the Year' because they thought he was black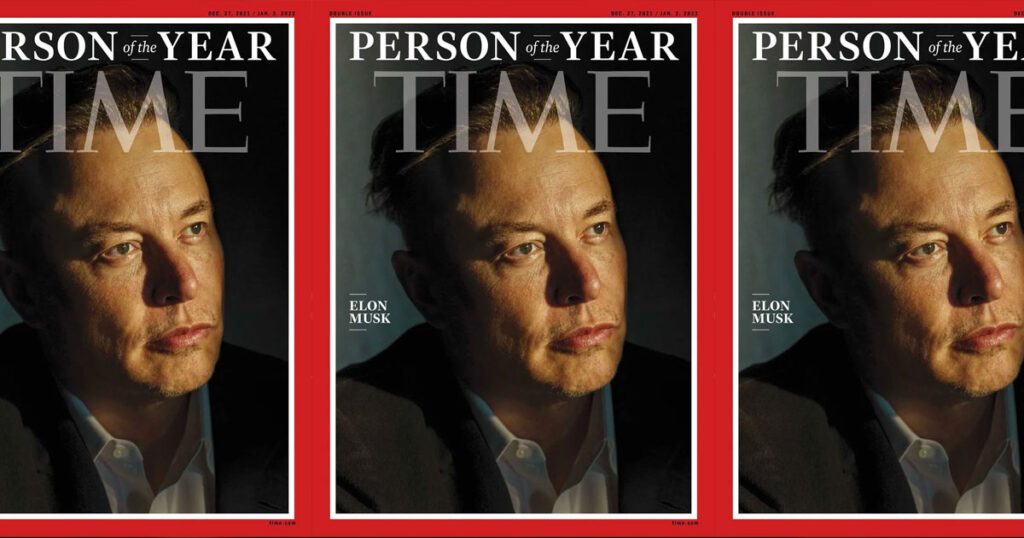 NEW YORK—Time Magazine has issued an apology for selecting the South African-American Elon Musk as its "Person of the Year" because, a statement from the Editor-In-Chief Edward Felsenthal said, "We thought he was black."
Liberals everywhere were incensed that Time would nominate a businessman who has confronted the likes of California Governor Gavin Newsom on his COVID and tax policies as the Person of the Year.
"Sorry everyone," Falsenthal wrote, "we were really just going with—wow, look at this successful African-American businessman. He's an immigrant. He's weird. We really had no idea he was white."
Musk, who is also the founder and CEO space exploration company SpaceX, recently passed Amazon founder Jeff Bezos as the world's wealthiest person as the rising price of Tesla pushed his net worth to around $300 billion. He owns about 17% of Tesla's stock, which sold for almost $1,000 each on Monday.
Time has since announced that they will be replacing the disgraceful Musk with a person of color: the Waukesha terrorist.

About Author