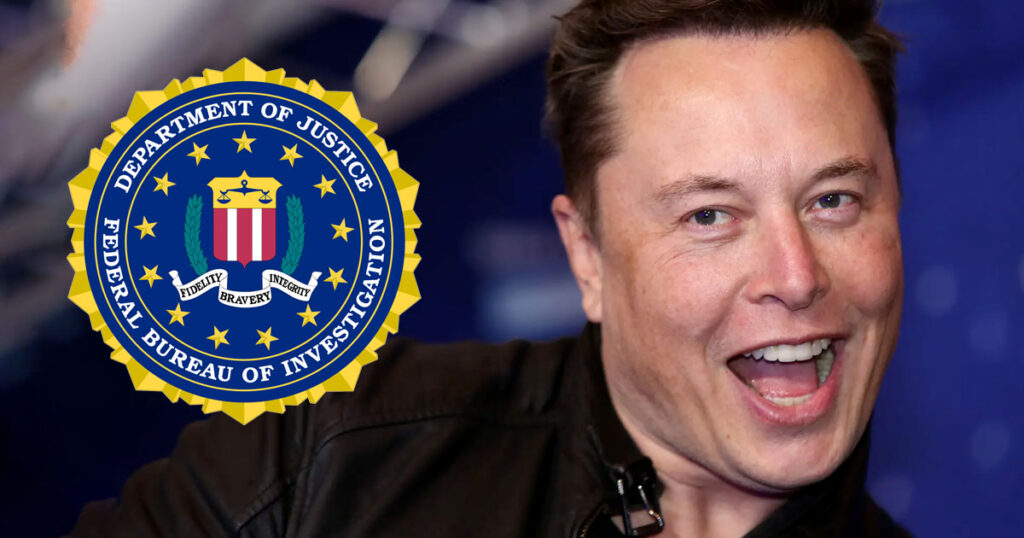 US—Elon Musk has launched a $66 billion bid to buy the Federal Bureau of Investigation (FBI), saying the proposed deal is part of his plan to "restore credibility to the institution."
There is no official word yet from the Clintons if they are willing to sell the FBI.
Musk's offer price of $54.20 per share, which comes just days after he rejected a seat on the intelligence agency's board, represents a 38% premium to the FBI market capitalization.
"I invested in the FBI because I believe in its potential to be the a legitimate crime-fighting organization in this country, and I believe it can help maintain our republic" Musk wrote in a letter to FBI Director Christopher Wray.
"Since making my investment I now realize the FBI will neither thrive nor serve this societal imperative in its current form. The FBI needs to be completely revamped in order to maintain any legitimacy."
The FBI has been on a downward trajectory since the Clintons took over in the 1980s and is now seen as less favorable than even Congress.
"My offer is my best and final offer and if it is not accepted, I would need to reconsider my position as a shareholder," Musk said.
The deal would include several FBI properties such as its headquarters in Washington, DC and Epstein Island, which it has owned for decades.
Originally published August 14, 2022.

About Author