BREAKING: Trump to commit violent felony in New York so DA Bragg will drop all charges against him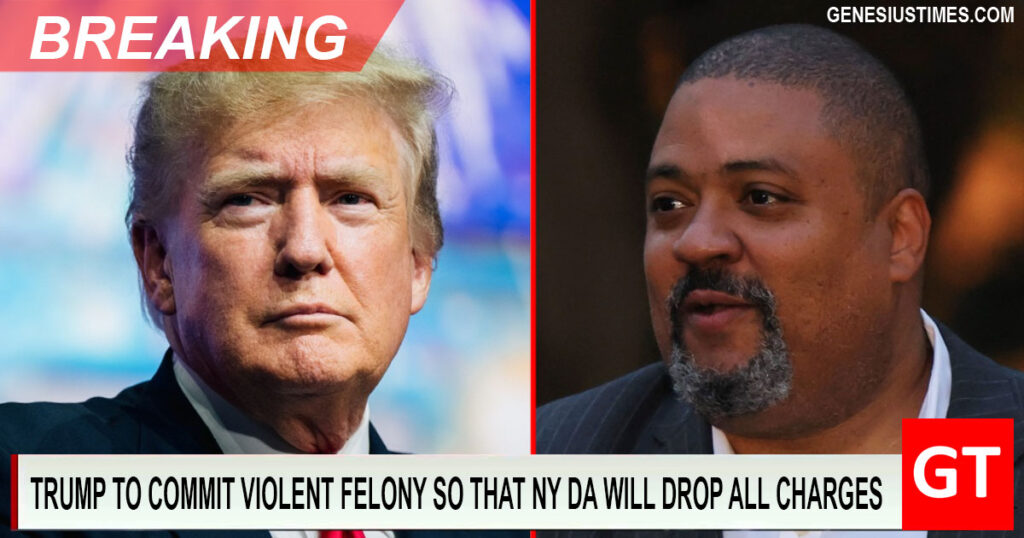 NEW YORK—Former President Donald Trump is reportedly considering committing a violent felony in New York City in hopes that District Attorney Alvin Bragg will drop all charges against him.
Sources close to Trump say that he has been feeling the heat from multiple ongoing legal battles, including charges of tax fraud and obstruction of justice. In a desperate attempt to avoid any consequences, Trump is said to be considering taking matters into his own hands.
"He's been talking about it for weeks," said one anonymous source. "He thinks if he becomes a violent felon, they'll drop all the other charges against him like they have all the other violent criminals in New York."
While the plan may sound outlandish to some, Trump is no stranger to making questionable decisions. And with his ego and sense of entitlement, it's not hard to believe that he would resort to such extreme measures.
However, legal experts warn that this plan is not only unethical but also incredibly foolish. Committing a violent felony would not only land Trump in even more legal trouble, but it would mean stooping to the level of leftist protesters.
In response to these rumors, the District Attorney's office has issued a statement denouncing any attempt to manipulate the legal system.
"Justice will be served for Mr. Trump even though injustice is served for everyone else," the statement reads. "We will not be swayed by any desperate attempts to evade accountability."

About Author