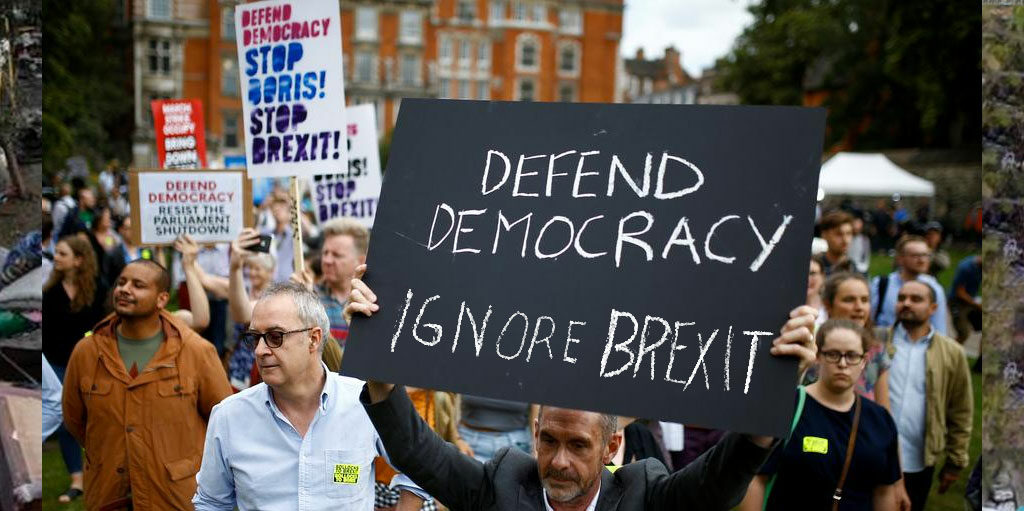 The British people have had enough of this right-wing extreme position of following the democratic elections.
Dozens are protesting in the streets to "save the Democracy", which democratically voted against what they wanted and caused them to protest.
"We need to ensure democracy by making sure that the democratically-approved Brexit vote is never recognized," short-time London resident Mohammad Attwah said.
"How dare cancel democracy by shutting down the representative Parliament—some members of which aren't democratically elected—in order to force through the Brexit measure, which was approved by a majority vote??!" protester Emily Dickensface said.
"Boris Johnson is trying to kill our democracy by taking us out of the EU in which we have no democratic say. It's pure fascism!" Attwah added.
Several protesters were angry that Queen Elizabeth II approved the prorogue of Parliament.
"She's a traitor! We need to dethrone the Queen of England to save our country! She's acting like the UK government was a constitutional monarchy and not a democracy! It's unbelievably shocking!"

About Author