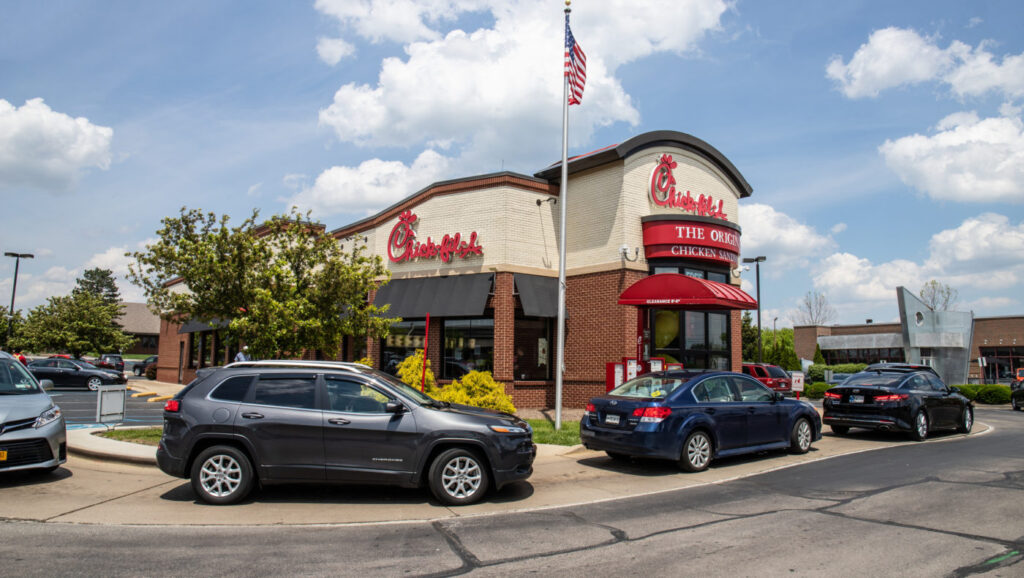 The extraordinarily fast and efficient Chik-fil-A drive through across the nation is contributing its system in the fight against coronavirus by providing drive through testing of the disease. A company spokesperson says that they plan to have the entire country of 340 million people tested before lunch today.
"The line was really long, but, they're so fast, it really moves," Bea Helty of Covington, Louisiana said.
"I pulled up, the sweet little girl gave me the test, I handed it back and drove to the next window where they had my results, which was negative, then I thanked them. She said, 'My pleasure,' and I drove away. The whole process took like five minutes!"
Government analysts have studied the Chik-fil-A drive through to determine how they get it to be so fast and accurate and have concluded that they are simply magicians.
"We tried to emulate it at the DMV, but we couldn't understand everything that went into making service with a smile so efficient, so we concluded that they must be magicians and gave up," said Billy Tacoface of the US Department of Commerce.

About Author