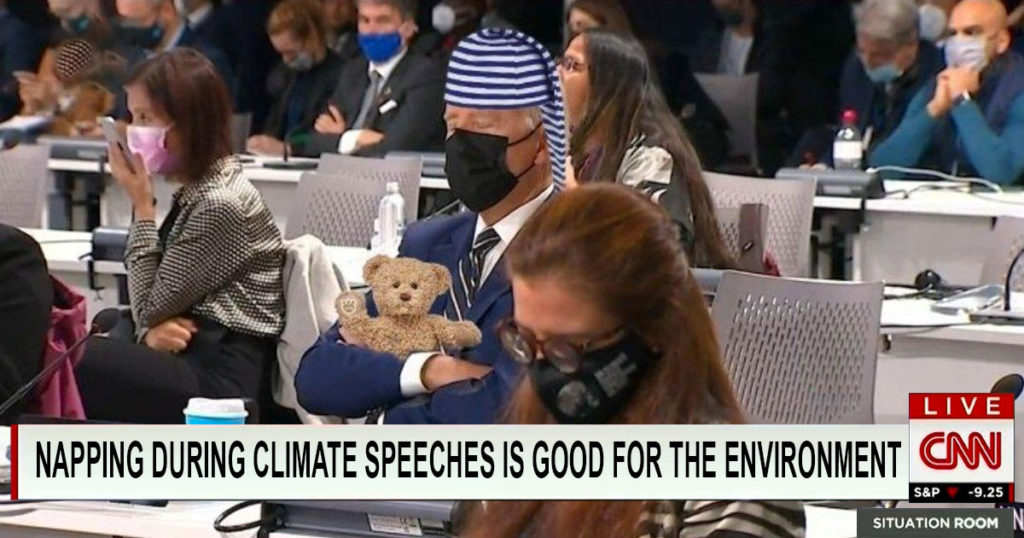 (CNN)Taking naps on the job is the new technique to help the environment, science says. So, when the leader of the free world nods off during a speech on the "greatest threat" to humanity—climate change—it's actually good for climate change.
"It's not that he wasn't interested in the topic or that he is a mental potato, it's that he really wants to save the world and the latest science says that napping on the job is good for that," Anchor Don Lemon reported.
Science says that people are producing too much carbon, so sleeping during work is actually good for the environment because people expel less carbon when they're sleeping and Biden did that expertly.
"Really, if you care about the environment and climate change AT ALL, you will take naps during speeches about it," Director of Science at the Sciencey Institute Lars Smalbal said.
This follows on US Representative Alexandria Ocasio-Cortez recommends in everyone holding their breath 4 hours a day to combat climate change.
Climate expert Greta Thunberg was not impressed though and she just repeated "How dare you" to the president.

About Author