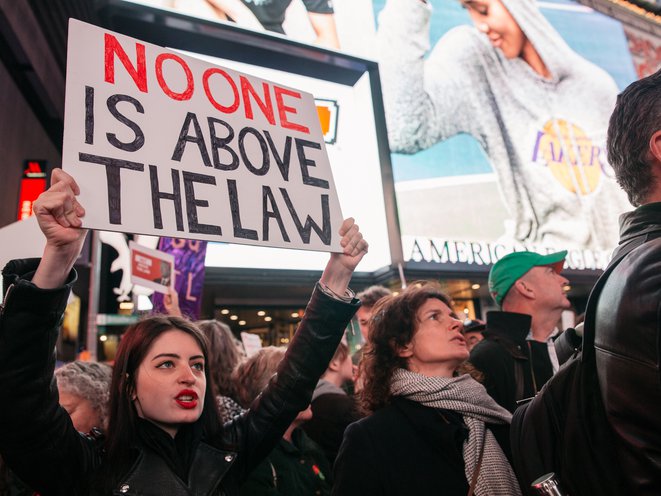 Thousands in New York and New Jersey marched in a "No One Is Above the Law" march as a show of condemnation for President Trump hours after the two states granted drivers licenses to illegal immigrants.
"The law is the law and everyone needs to follow it!" New York Governor Andrew Cuomo said while marching in the important event. "That is of course, if it's a law that we agree with and you're from the United States. People who aren't from here are above laws that we don't like."
New York's Democratic-led Legislature and Gov. Andrew Cuomo approved the Green Light Law in June, allowing immigrants living in the country without legal permission to use foreign-issued documents to prove their age and identity so they can apply for driving privileges.
State lawmakers inserted the data-blocking provision into the bill a week before it passed, when immigrant organizations and Cuomo expressed concern that ICE and CBP would be able to easily obtain information about immigrants seeking a license, perhaps making it easier for them to be deported.
"New York's Green Light Law is detrimental to CBP and ICE," Customs and Border Protection director Mark Morgan said in a statement Tuesday. 

About Author