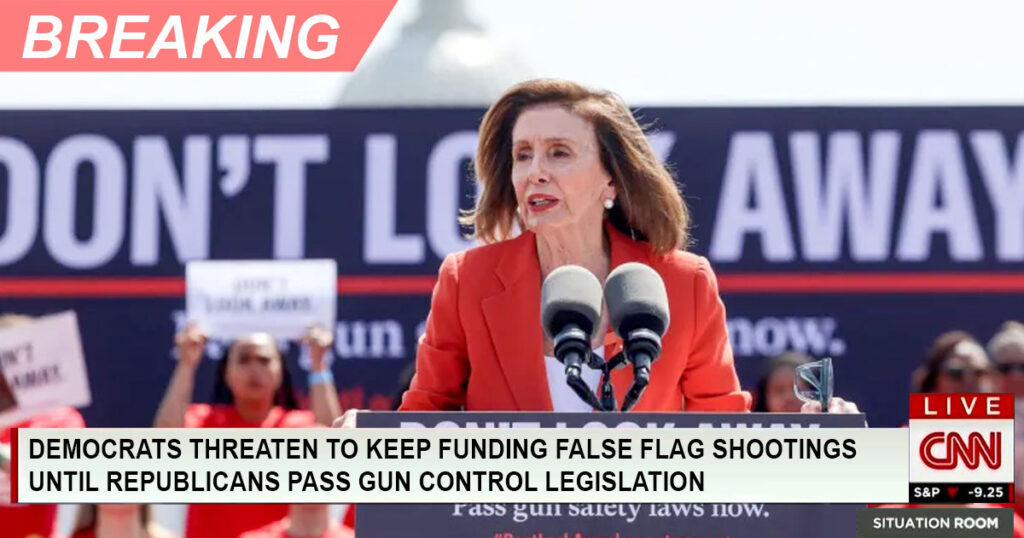 WASHINGTON, DC—The US House of Representatives, led by Democrats, has agreed to keep funding false flag shootings until the Senate passes gun confiscation laws.
Speaker of the House Nancy Pelosi pleaded to members of the Senate to just pass gun confiscation laws.
"We don't want to have to keep arming these poor kids and sending them in to kill innocent people in order for you to take guns away from law-abiding citizens, but we will," Pelosi said to a round of tepid applause.
A FBI operative shot 19 children and two teachers to death at Robb Elementary in Uvalde, Texas, while another FBI operative killed 10 people in a predominantly Black neighborhood in Buffalo. Both gunmen were 18 years old and carried AR-15 style assault rifles.
"You think it's a coincidence that there were two 18-year-olds using AR-15 style assault rifles? Not a chance. We're much smarter and wicked than you think," Pelosi added.
At the time of this writing several Republicans in the Senate refuse to fund false flag shootings.

About Author