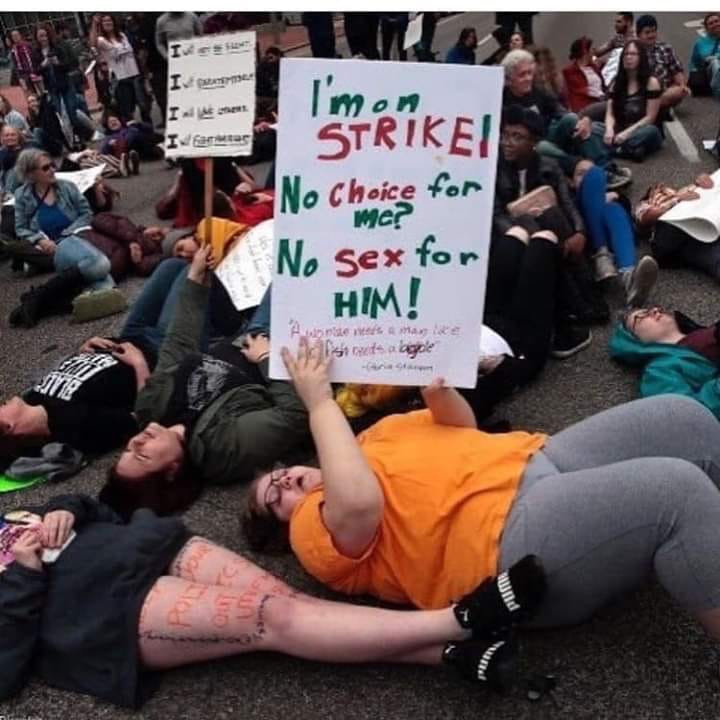 US—Following the leak of the SCOTUS decision overturning Roe v Wade, many brave and entirely unattractive feminists have taken to the streets to declare a sex strike until they can have abortions.
"We are not going to have sexual relations of any kind until these Medieval policies are reversed!" one particularly unattractive woman screamed.
The protest took place in Birmingham, Alabama outside of the Waffle House.
"I guess we will just be relaxing and taking a break," Trixie Lawrence said of the sex strike. "I'll be able to catch up on my Netflix shows and devouring gallons of ice cream at a time instead of having sex."
The strike was started by fearless abortion advocate Alyssa Milano, who declared that it isn't natural to think that babies come with sex. "Until we're able to have sex without babies, we're not going to have sex."
A poll of men in their sexual prime has shown that only no one cares.
"I thought there was a damned beached whale in the street," one passerby said. "I thought I was going to have to drag it to the ocean. But no, I'm not too worried that I won't be able to have sex with her."
Originally published May 22, 2019

About Author