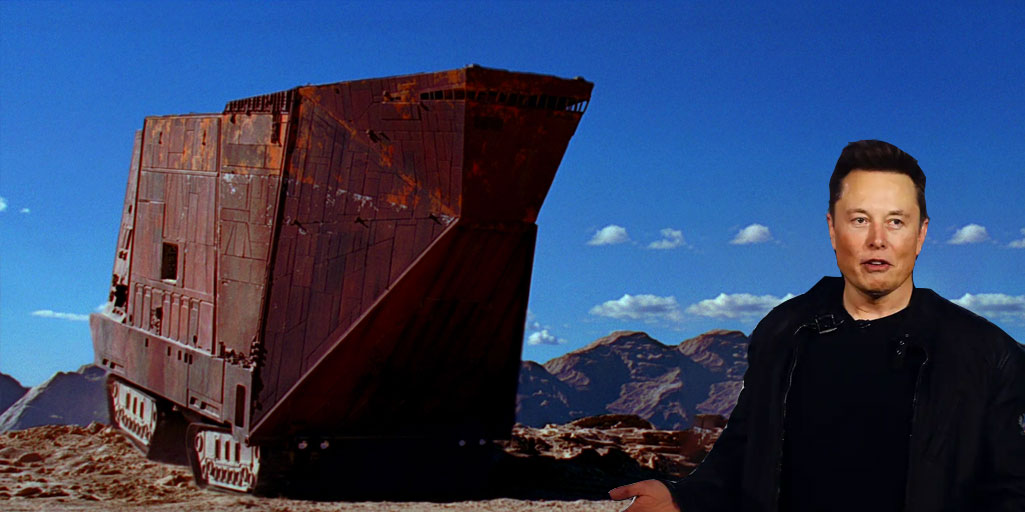 What started off as a casual comment by Elon Musk in 2012 about wanting to build a truck has evolved into what you see here, Tesla's first production school bus.
Called the Cyber-School Bus, it's built to fulfill a lot of familiar tasks like getting the little rug rats to school but can be used for city buses too.
Just like the traditional big yellow school buses you see driving around town, the Cyber-School Bus will not have seat belts and kids will be free to bounce around the interior during the rare crash, but this vehicle—with a top speed of 3 m.p.h. is impenetrable.
Tesla's Cyber-School Bus Specs:
Length. 36.8 meters
Height/depth. 20 meters
Maximum speed. 3 mph
Engine unit(s) Girodyne Ka/La steam powered nuclear fusion engines.
Crew. 50 kids
Passengers. 300 kids. 1,500 droids
Cargo capacity. 50 tons
Consumables. 2 months
Musk says that this has been a dream of his since he was bullied on his school bus back in South Africa.
"Kids will finally want to get on the school bus. This thing is amazing!"